Minister urges Ghanaians to be grateful to God for peace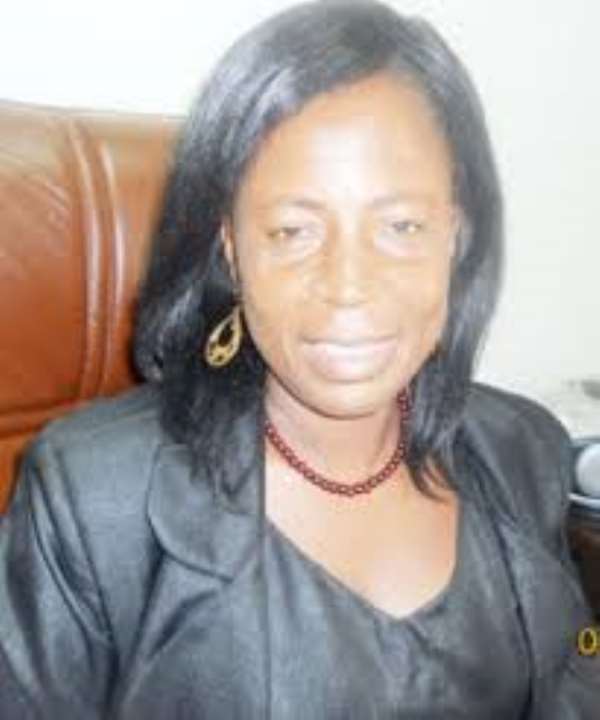 Ada-Foah (GA/R), April 7, GNA - Mrs Comfort Doyoe Cudjoe Ghansah, Minister of State at the Presidency in-charge of Social and Allied Institutions, has urged Ghanaians to be grateful to God for the peace in the nation.
She pointed out that Ghana is an oasis of peace in the West African sub-region, adding that the region has been plagued with various conflicts and the Ebola pandemic; 'but God has kept Ghana safe'.
The Minister further encouraged Ghanaians to hold the peace and stability of the nation in high esteem.
Mrs Ghansah made these remarks during the climax of the Great Commission Church International (GCCI), Greater-Accra Zonal Easter Convention at Ada-Foah.
The four-day convention on the theme: 'Striving to Know God Better,' brought together all branches of the Church in the Region.
She lauded GCCI for promoting affirmative action, declaring that 'You really believe that we have to go together with the women.'
Reverend Godson Gbloe, the Second Vice Chairman of GCCI-Ghana in-charge of Finance and Administration, in his homily said, Christ Jesus died and rose from death for the salvation of mankind; explaining that without the resurrection of Christ Jesus, the preaching of the gospel would have been in vain.
He urged Christians to continue to trust and believe in Christ Jesus, stating that no weapon formed against the faithful Christian would prevail.
He urged Christians to support God's work, so that He would pour His abundant blessings upon the works of their hands.
'Find time to pray each day and be obedient to God at all times,' Rev Gbloe advised Christians.
  Speaking on gender, the Vice Chairman observed that women were capable of doing what men could do, adding that the ability of women to endure labour pain demonstrates that they were robust.
GNA