World Bank Chief Economist To Speak At EIF Ghana 2015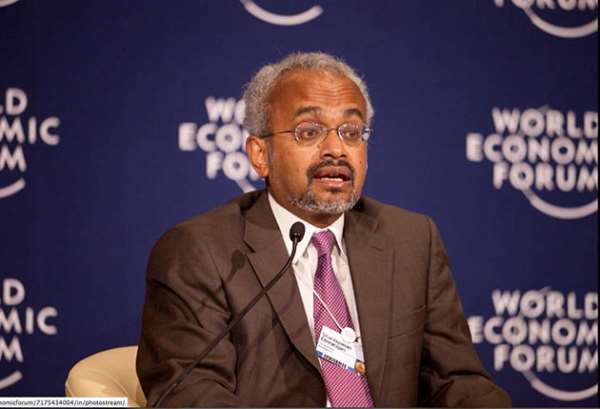 The maiden edition of the Economic Ideas Festival (EIF) is set to take place from 5 – 7 August, 2015 in Accra, the capital of Ghana. Economic Ideas Festival is the annual global conference of the Young Professional Economists Network (YPEN) – www.ypenetwork.org.
The Young Professional Economists Network (YPEN) is a non-profit and an independent organization established to coordinate and train young professional economists across the world while helping them to build a new economic paradigm which is relevant to the 21st century and beyond. The network has chapters in thirteen (13) countries across the world.
Economic Ideas Festival is to help build the next generation of innovative thinkers to fulfill the dream of a transformed Africa. The model of the EIF is structured to bring together new minds to interrogate economic growth, debate, as well as discuss how it could lead to economic transformation and reduction in poverty across Africa.
Among a list of distinguished speakers is the World Bank's Chief Economist, Shantayanan Devarajan.Dr. Devarajan is the Chief Economist of the World Bank's Middle East and North Africa Region. Since joining the World Bank in 1991, he has been: A Principal Economist and Research Manager for Public Economics in the Development Research Group; The Chief Economist of the Human Development Network; The Chief Economist of the South Asia Region; and The Chief Economist of the Africa Region.
He was the director of the World Development Report 2004, Making Services Work for Poor People. Before 1991, he was on the faculty of Harvard University's John F. Kennedy School of Government. Born in Sri Lanka, Mr. Devarajan received his B.A. in mathematics from Princeton University and his Ph.D. in economics from the University of California, Berkeley. Read bio here http://blogs.worldbank.org/team/shanta-devarajan
Dr. Devarajan is expected to share the platform with other distinguished leaders globally.
EIF is a three day conference to be held in Accra, Ghana from August 5 – 7, 2015. It carries the vision to become the largest forum organized to generate new ideas to transform a rising continent.
EIF 2015 is set to attract delegates between the ages of 18 – 35 years old from over 30 countries around the world, with majority of them coming from Africa.
It seeks to provide a home for anyone who embraces critical thinking, intellectual discourse and a sensitive understanding of the greater political economy, the philosophy of science, and a variety of perspectives and means of modelling economic phenomena.
Read more about Economic Ideas Festival (EIF 2015) at www.ypenetwork.org
Source: www.theafricanexpert.com