Addison Meets Women Supporters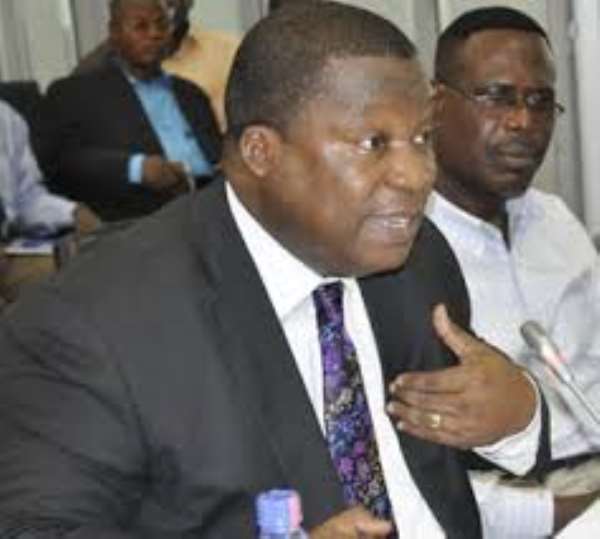 Lawyer Philip Addison last saturday assured women in the Korley Klottey constituency in Accra that the New Patriotic Party (NPP) would win the 2016 presidential election.
He gave the assurance during an interactive session he had with the women at the Avenida Hotel, Accra, in a continuous sensitization campaign about his intention to contest the seat during the party's primary election.
He told the mostly women guests that their support was critical for any political bid and therefore called on them to carry out the campaign to have him elected.
'When you have the support of women your success is guaranteed,' he told the women who had earlier welcomed him to the hall with a party song which extolled his virtues.
Parliament, he told his guests, is not a place for popularity contest but a serious business place involving the making of laws for the country.
'Let us ensure that competent persons who have the wherewithal to make appropriate laws and agreements that would be in the interest of the country are elected to represent the people. Nana Addo needs majority in parliament to help him run the country,' he underscored. 'We have won the Korley Klottey seat before. It is easier to win a seat you
have won before,' he said.
The women took turns to express themselves about various issues in the constituency. While some expressed their support for Philip Addison, others recalled what they suffered at the hands of a former NPP MP who they said showed indifference to their requests.
Philip Addison calmed tempers when he told the women to let the interest of the party be supreme and to ignore the shortcomings of individuals within the political grouping.
'Lawyers have come and gone. It is our hope that Philip Addison would be different from such persons,' one woman remarked.
Earlier, Lawyer Alex Quaynor told the women that Philip Addison had been resident in the constituency for the past twenty- five years and is therefore not a stranger to the place.
Philip Addison's mother hails from Osu.