EPA Not In Bed With Oil Companies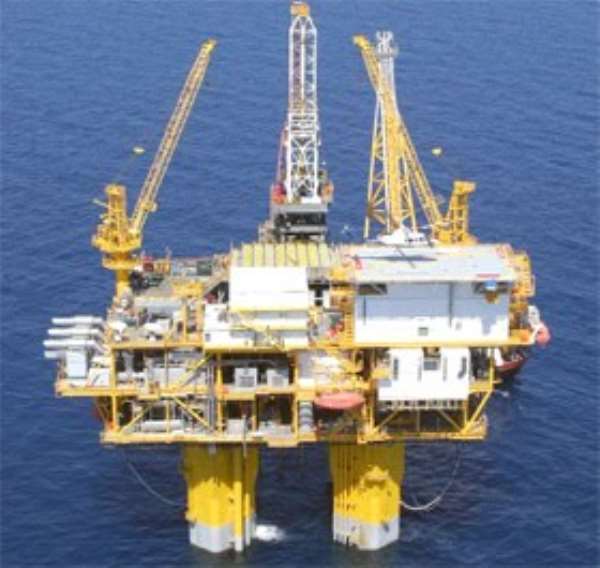 The Environmental Protection Agency (EPA) has parried aside allegations by a section of the public that it is in league with oil companies that operate on the Jubilee Field; hence it does not ensure that they comply with the law.

While admitting that the lack of Helicopter places a constraint on their operations, the EPA insists that it will in no way compromise on its enforcement and compliance duties.
"EPA is not in bed with oil companies and will not close its eyes to any wrongdoing by any oil company," explained Prof. Vincent K. Nartey, Board Chairman of the EPA.
He says the Agency is not in a position to acquire a Helicopter and, therefore, will continue to depend on the helicopter of the oil companies for monitoring and investigative work until it acquires its own means of transport.
Prof. Nartey was addressing the media in Accra on Thursday on matters relating to the EPA's Environmental Assessment Procedures, Ammonium Nitrate Storage, the Green City Initiative at Danfa, monitoring of oil and gas, transfers and promotions of staff, among others.
He disclosed that the EPA was restructuring its management team to move the organisation to a new level. He indicated that the Board had decided to put all transfers on hold, hence transfers made in the last two years would be reviewed.
Other measures being put in place included intensified education and awareness initiatives to enhance public understanding of EPA's responsibilities towards the environment, as well as measures to promote compliance enforcement, and improve permitting processes.
Clarifying issues on the Green City project, Prof Nartey said the EPA Board had decided not to go ahead with the project, but instead focused on completing other projects in their regional, district and zonal offices to help strengthen the EPA's presence at the grassroots.
Prof Nartey further stated that beside the three-man Technical Committee set up by the Sector Ministry to probe allegations on the Agency's Environmental assessment procedure, the Board had also establish an interim sub-committee, representing relevant stakeholders, to review and authorise the issuance of environmental permits after the technical committee had completed its work.
He denied media reports that the EPA was doing nothing in the surge of whale beaching.
He explained that the Agency started monitoring activities of the Oil Companies to see whether it had any impact on the increasing number of whales dying at the beaches and take appropriate measures to address it.
During question time, the Executive Director of EPA, Mr Daniel S. Amlalo, rebutted allegations that some oil companies had bribed him with V8 vehicles.
" I have not received any vehicle from any company and I challenge anybody who has evidence to come out with it," he dared his accusers.