Strongman Burner: The Strong Man In Ghana's Rap Music (Part 1)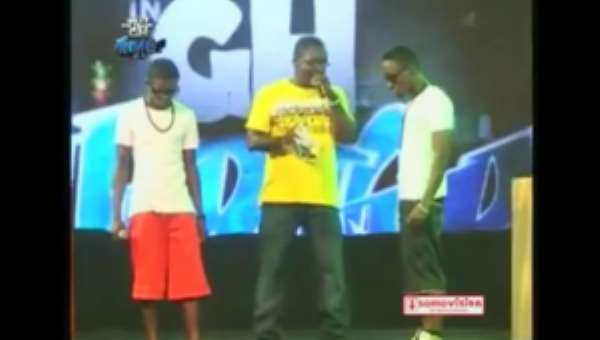 Vincent Kweku Osei known in music circles as Strongman and born in the early 1990s is the future of rap music in Ghana! Even though he is young, the nature of his raps shows that he is a force to be reckoned in Ghana's rap music! When I look beyond this Sarkodie era in Ghana's rap music, I clearly see the Strongman era!
Also, this boy is the definition of musical talent who is capable of doing the unthinkable in his field! Again, Strongee has made great strides in his rap music life even though he is still young. He won the Next Big Thing In Gh Hip-Hop few years ago which shot him to fame on the national level! That is Strongman, the strong man in Ghana's rap music for you!
Moreover, Strongman is a member of the Mic Burners Family, Azee Records which has helped him in progressing in his rap career. The Oseikrom rapper does indigenous rap in a proverbial manner more like Obrafour's style of rap. But he can be the greater Obrafour because his career prospects look good! "W'atse Anaa...Wob3k) Mad Y))!"
#Strongman #GhRap #Music #HipHop #Ghana #Youth #Talent
BLOG LINK: http://sirarticle.blogspot.com/
(Dated 05-04-15).
+233269850818, [email protected]