Buhari's Win Not Automatic Sign Of Victory For NPP In 2016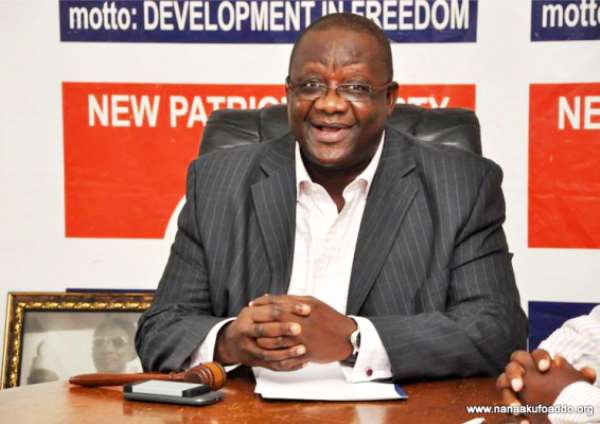 The National Chairman of the main opposition New Patriotic Party (NPP), Paul Afoko has said the victory of Nigeria's opposition APC and Mahammudu Buhari in the just-ended presidential poll in the oil rich West African country, is not an automatic sign of victory for the Danquah-Busia-Dombo tradition in Ghana's upcoming elections.
According to him, although the ruling National Democratic Congress (NDC) will be "ending their eight-year" incumbency cycle in 2016, as has been the practice since 1992, the NPP will still have to work hard for victory in the elections.
"What happened in Nigeria tells us in Ghana that it is possible to have a one-term president except in that instance, his party has been in power for so many years.
"And in the instance where Ghana is involved, I know that the NDC is coming to the end of its eight-year tenure because that has seem to be the cycle in Ghana.
"But having said that we in the NPP are not going to sit back and say because it has happened in Nigeria, it will happen in Ghana…no; we are going to work very hard for victory in 2016," Afoko told Starr News in an interview.
Buhari, a former Nigerian army general who took power three decades ago in a military coup, beat the incumbent and main rival Goodluck Jonathan in a historic presidential election.
The 72-year-old stretched Mr Jonathan by about 2 million votes, a testament to the faith Nigerians have put in him as a born-again democrat intent on cleaning up Nigeria's perceived corrupt politics.