Three Spanish cavers missing in Morocco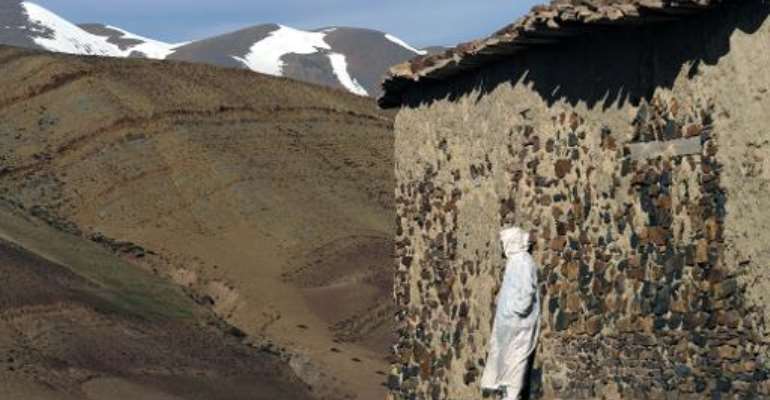 Rabat (AFP) - Three Spanish caving enthusiasts have gone missing in Morocco's High Atlas mountains and intensive air and ground searches are underway to find them, local authorities and a Spanish diplomat said Friday.
The men were part of a group of nine Spaniards who had travelled to an area between the cities of Marrakesh and Ouarzazate and who split up on Sunday to explore different caves, the sources said.
They were all supposed to have met up on Monday or Tuesday, but when the three failed to do so their colleagues alerted the authorities.
The area in question includes peaks of around 4,000 metres (13,125 feet) that have been covered with snow from a heavy winter, and been subjected to a sudden rise in temperatures in recent days.
Zoubir Bouhour, head of the Ouarzazate regional tourism organisation, said an extensive search had been launched, including with helicopters.
"But the geography of the region doesn't help," he said. "The terrain is rugged, and there is a lot of fog at the moment, and there are lots of cave entrances."
One of their companions told Spanish radio Canal Sur the men may have been caught in a canyon by a flash flood caused by melting snow.
"We hope they are on a (rock) shelf waiting for the water levels to drop," Jose Morillas said.
The radio station said the three men were all members of Spain's Andalusian Federation of Mountaineering and were on Easter holidays.
The High Atlas, on the edge of the desert, is a wild green range famous for its trekking trails and includes the highest peak in North Africa -- Jbel Toubkal, at 4,167 metres.
It is not known for being particularly dangerous, although there can be flash floods in its many ravines following sudden heavy thunderstorms.
Last autumn, around 50 people were killed by sudden flooding, notably at the foot of the mountains.