UK Open University donates to UPSA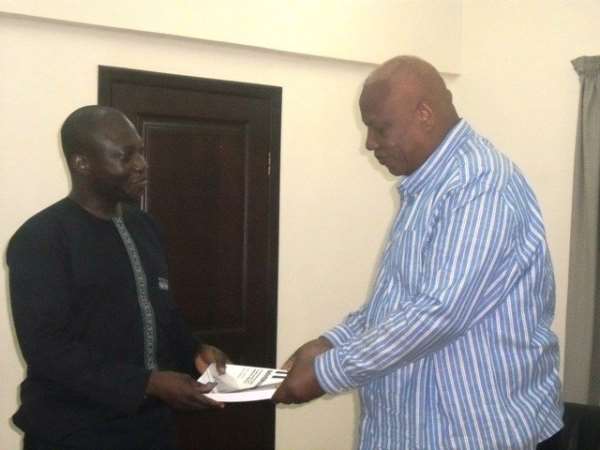 Accra, April 1, GNA - The United Kingdom (UK) Open University in collaboration with the Foreign and Commonwealth Office has donated 40 copies of an information technology (IT) textbook to the University of Professional Studies in Accra (UPSA).
The textbook entitled 'IT Governance - An international guide to data security and ISO27001/ISO27002 - Fifth Edition' is authored by Alan Calder and Steve Watkins.
The book is the UK Open University's post-graduate information security textbook, and provides clear, unique guidance for both technical and non-technical managers.
It details how to design, implement and deliver an Information Security Management System that complies with ISO27001.
The fifth edition has been fully updated to take account of the latest regulatory and technological developments, and the International Board for IT Governance Qualifications.
It covers all aspects of data protection/information security, including viruses, hackers, online fraud, privacy regulations, computer misuse, and investigatory powers.
Dr Karim Adam, UK Open University Representative in Ghana, in presenting the textbooks said the donation was to help the UPSA to build a strong IT Department in order to help train people in combating cybercrime in Ghana and the sub-region.
He said UPSA could generate more income through organizing training programmes on cybercrimes for staff of public institutions like the Ghana Standard Authority.
Dr Adam, who is also the Chief Executive Officer of AKK Risk Management Consulting Limited, said these days stealing from banks were no longer being carried out with guns but rather through cyber frauds, which the banks could arrest by having well trained professionals in-charge of their IT units.
Professor Joshua Alabi, the Vice Chancellor of UPSA, lauded the UK Open University and the Foreign and Commonwealth Office for the kind gesture, stating that 'the UPSA is a professional institution and anything that will add value to it is most welcome'.
He said currently, their strategic focus was to position UPSA as a unique business education and research model that blends scholarship with professionalism and a university of excellence in Africa and beyond.
Prof Alabi gave the assurance that the University would continue to expand its infrastructure base to help provide a congenial atmosphere for teaching and learning; stating that quality training of professionals is the hallmark of the University.
The Vice Chancellor said the UPSA would from the 2015/2016 academic year start a law programme.
GNA