Womb for hire: Abandoned surrogate delivers 5 babies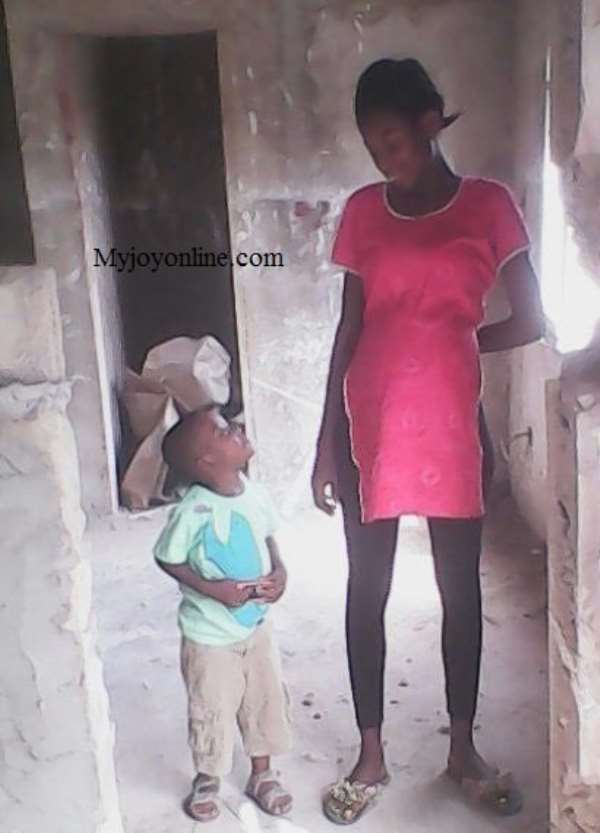 Surrogate mother who was once abandoned to use a toilet space as her home has given birth to five babies at the Korle-Bu Teaching Hospital.
Vanga Ariane Denise, 23, who rented her womb to a childless client of Mount Carmel Fertility Centre is being restrained from seeing the babies.
Although the Fertility Centre has promised her 60,000 Ghana cedis for her service, officials at the centre have not as yet signed a contract binding their agreement.
JoyNews' Kwetey Nartey who visited Denise at the hospital reports that she looks weak but cheerful.
Denise expressed her happiness and thanks to God for her safe delivery. She explained to Kwetey that doctors had come round to check on her and informed her of the well-being of the babies. She admitted that she has not been permitted to see the babies.
When questioned on whether she would be able to give up the children, Denise confessed that she was unsure whether or not it would hurt to let them go but explained that for now, she is just happy that both she and the babies were doing well.
One concern she expressed was the fact the despite lawyers finalising her contract, representatives of the fertility centre have failed to sign it .  
Listen to Denise below:
Lawyer for Mount Carmel Fertility Centre Egbert Faibille declined to comment except to claim his client had presented GHȼ40,000 to lawyers of Denise and insist that they would stick to the agreement between the two.
Lawyer for Denise, Vivian Tess Komi of Legal Assistance Network Ghana confirmed to JoyNews that Denise is currently being prevented from seeing the babies.
She told JoyNews' Dzifa Bampoh that Denise has fulfilled her end of the bargain and now the burden is on the other party to finally sign the agreement and fulfil all obligations under it [the agreement], after which they can hand the babies to them.
She confirmed that they [lawyers] had received a cash amount of Ghȼ20,000 on behalf of Denise, a greater part of which has been utilised in paying for Denise's bills and seeing to her maintenance since the fertility centre has failed to meet those obligations.
Ms Komi added that a post-dated cheque for an additional Ghȼ20,000 had also been presented but had not as yet been cashed.
According to her, the fertility centre has not fulfilled other terms outlined in the contract, which include among others, providing Denise with adequate accommodation, ensuring her safe recuperation and covering her medical bills.
Until all obligations are fulfilled, she said, the babies will not be handed over to the fertility centre.
Ms Komi explained that until a court order (parental order) grants the fertility centre custody, the babies belong to Denise and called for the legal team of the Mount Carmel Fertility Centre to make haste in signing the contract and meet their obligations so that this can be done.
"If they want this thing to end, they should just find a time to meet, sign the contract and we will hand the babies over", she said, adding that if they refuse to sign, "then we will take the necessary legal action against them".