Sokoban builds police post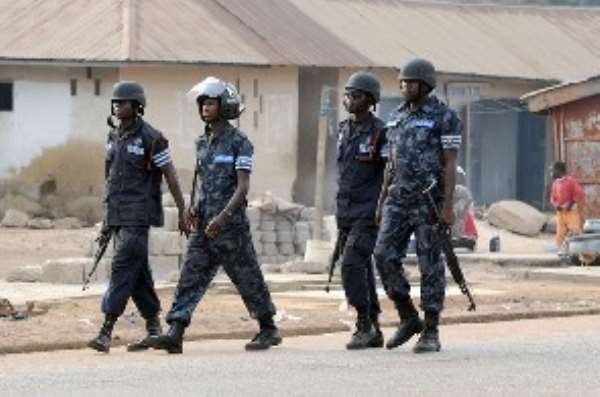 Kumasi, March 31, GNA - Residents of Sokoban New Site in Kumasi, through self-help, have embarked on the construction of a police post to help strengthen security in the area.
The crime rate there has been   high in the area due to the bad nature of roads running through the community making it difficult for police patrols.
The establishment of police post to bring   police presence i n the community was therefore commendable
Nana Yaa Sefaah, Sompahemaa of Denyaase, performing the ceremony to mark official commencement of work on the project, said it would end the situation, where people are robbed and raped at gun point.
She appealed to the government to act without delay to fix the area's bad road network to enable the police to respond swiftly to emergencies and stop criminals from terrorizing the population.
Assistant Commissioner of Police (ACP) Enoch Adutwum Bediako, Kumasi Central Divisional Commander, praised the people for the initiative.
He said it was heart-warming that the people were increasingly stepping up to contribute to promotion of security.
ACP Bediako pledged intensified day and night patrol to ward off criminals in the area.
The project was the initiative of the ex- assembly member, Mr. Isaac Osei-Tutu, and it is being funded through voluntary contributions by property owners in the area.
GNA