Take A Cue From Jonathan And Sit Up - Political Scientist To Mahama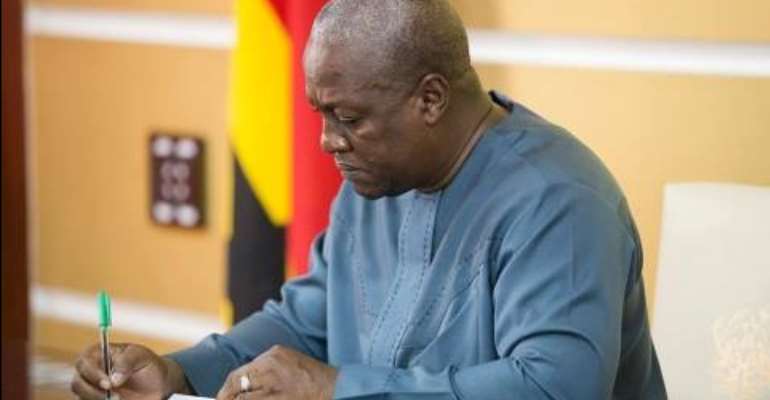 A Senior Political Science lecturer at the University Of Ghana Dr. Evans Aggrey-Darko has advised President John Mahama to learn from the defeat of Goodluck Jonathan and address the many concerns of Ghanaians or risk losing the 2016 elections.
Nigeria for the first time in its history changed an incumbent President through elections in a fiercely contested race.
Though this has never happened in Ghana, Dr. Aggrey-Darko in an interview with Citi News insisted that President Mahama's administration needs to sit up or face a similar historic defeat. He said: 'The lesson for us is that you can still be a sitting president, organize elections and lose it.'
Dr. Aggrey-Darko further urged government to take keen interest in solving the 'various concerns, issues, and some happenings within the system which will not inure to their benefit including dumsor which is crippling academic work and economic activities' adding that issues about 'corruption should not also be swept under the carpet.'
He argued that failure to address such issues could cause President Mahama's defeat in 2016. For his part an international relations analyst Dr. Yao Gebe indicated that Nigeria's president elect, General Muhammadu Buhari will bring his rich experience on board to bring peace to Nigeria and the ECOWAS sub region.
'He has brought to the office of Nigeria a rich repertoire of experience and expertise as a former ruler and the member of the armed forces of Nigeria, and therefore we expect that he will use that rich experience in security to administer that country.'
'I also expect him to ensure that peace and tranquility prevail in that country and to help the ECOWAS to achieve a better understanding in terms of how best we can improve peace and security in the sub region.'