Aflao Police Re-Arrest Three Denu Fugitive Jailbreakers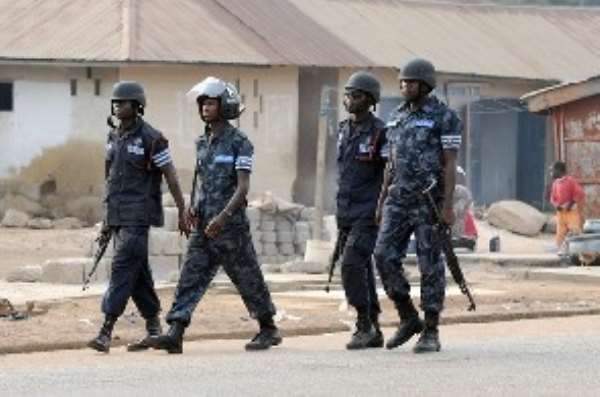 Police in Aflao in the Volta region have arrested three out of seven fugitives who broke jail in Denu, early March.
Volta Region police commander, DCOP Peterkin Gyinae has confirmed the re-arrest.
Victory FM's Edinam Komladze reports  a crowd has gathered at the Aflao police station.
Regional Police commander is expected to release details of the situation soon.
Denu residents were incensed after the remand prisoners  broke jail on March 13.  They took to the streets almost immediately demanding the police do everything possible to re-arrest the suspects.
Many residents feared they could suffer revenge attacks from the jail breakers.
Source: Myjoyonline.com