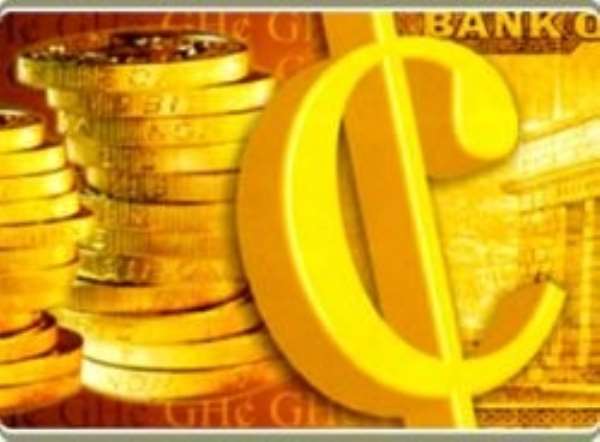 Dr. Bawumia's lecture, The IMF Bailout: Will the Anchor Hold, clearly has surfaced some pressing issues of policy credibility in our public governance and statistical input for policy formulation. Sound policy is driven by sound and credible data that should stand the test of methodological scrutiny; that continues to be a valid assumption. Another tacit assumption we (civil society) have been working with, and indeed have taken for granted, is the credibility of data churned out by public institutions who are deemed to possess the technical wherewithal for such onerous tasks. But do they? Unfortunately, the response to this inquiry is not the focus of this treatise but to stress-test the conclusion of Ghana's central bank that, Ghana's banking sector continues to be "sound and solvent" according to the February 2015 edition of the Financial Stability Report (Vol. 5. No. 2).
It's important to understand that Bank of Ghana's (BOG) prudential guideline for Financial Stability looks at metrics from five different performance dimensions; capital adequacy, asset quality, management efficiency, earnings and liquidity. BOG collects financial data to assess performance in these areas and draws conclusions on the overall stability of the financial sector, using the Banking system as proxy.
In Dr. Bawumia's lecture, he raised critical questions in the area of asset quality and used anecdotes from Standard Chartered Bank's books for illustration (ref: lecture transcript, pg. 32).
For context, here is a rehash:
"The entire financial system is at risk from rising non-performing loans (NPLs). Standard Chartered Bank for example, a well-managed bank, has seen its NPLs increase from 15.5% in 2013 to 27.3% in 2014. According to Stanchart's financial statement for 2014, "The increase is attributable to exposure of some of our customers to payment delays from government."
So, the logical question is; is the banking sector "sound and solid" as drummed up by BOG but refuted by Dr. Bawumia? Please note that this inquiry is of the banking sector and not the financial sector, which umbrellas' microfinance, Non-Banking Financial Institutions (NBFIs) and Financial NGOs. Indeed, there are legitimate questions to be asked why Bank of Ghana's Financial Stability Report does not directly account for earnings and asset/liability performance of these institutions in order to form a broader view of financial sector performance. This brief will however be limited to the issue of BOG's "sound and solid" claim.
Let's start with liquidity...