OccupyGhana Not Better Than The Rest Of Ghanaians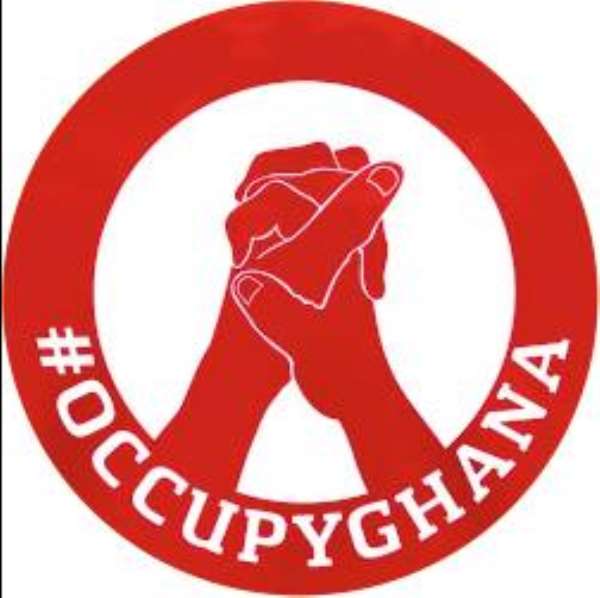 The United Cadres' Front (UCF) of the National Democratic Congress (NDC), wish to express our disgust at the leadership of Occupy Ghana (OG) on some insulting statements they have made lately bordering on one of their members intention to become a Member of Parliament on the ticket of the New Patriotic Party (NPP).
As full blooded Ghanaians, every citizen of this country has the unrestricted RIGHT to contest elections in this country granted the fellow has not suffered any criminal conviction and is of sound mind.
The announcement by one of OG's front-liners, Mr. George Andah to contest a constituency primary to become a candidate and probably Member of Parliament is his legitimate right as a citizen.
Where we do have a problem is the declaration by OG that its members are middle class men and women who are non-partisan only for a leading member of it being a member of the NPP. Is he telling us that he is a CARDLESS-BEARING member of the party?
We particularly feel insulted as Ghanaians when the alleged principled stance of OG not being a partisan group was questioned – to have elicited this insult from one of them that they need better people to be in Parliament and Ministers of State. The response Mr. Kofi Bentsil gave to a Joy –FM question is an insult to the generality of every Ghanaian and we see that as very-very unfortunate.
Occupy Ghana ought to be told in plain language that they are not super Ghanaians and for that reason have no right to see other Ghanaians outside their conclave as riff-raffs. Since when did they see our Hon. Members of Parliament low-keyed and that it is only their members who have the best brains to govern this country.
By the insinuation of Kofi Bentsil, it stands to reason that if members of their group do not take up positions of governance this country cannot move forward – since according to him, George Andah is one of their best brains and they need people of his caliber to govern this country.
Assuming this to be the situation, we urge the entire membership of Occupy Ghana to give themselves out to be elected Members of Parliament and also, lobby for ministerial appointments.They will be doing Ghana a great disservice if they fail in this demand.
It is either the above or they stop harming our ears with the noise of their super patriotic stance in the fight against corruption.
Nobody should mistake us to be against the fight against corruption which we agree it is worsening. But we shudder to ask, if did not get BAD, it could not have WORSENED – and so where was Occupy Ghana when it was BAD?
Signed:
Comrade Efanam Kombla Nyaku
(General Secretary) March 31, 2015