Universal Merchant Bank opens two new branches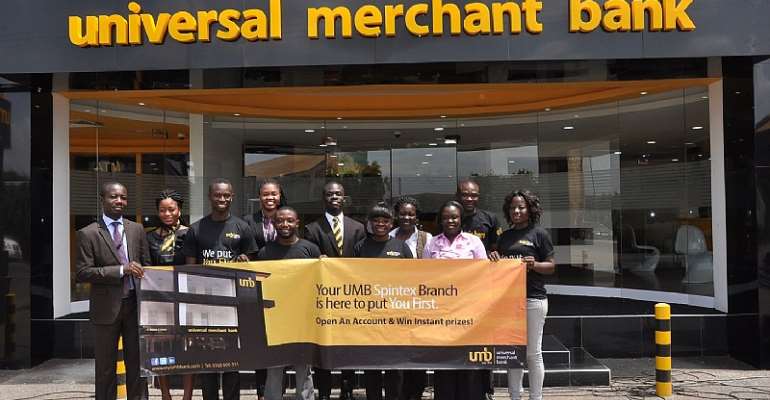 Accra, March 30, GNA - Universal Merchant Bank (UMB), one of the premier indigenous banks, has announced the opening of two new branches in the Greater Accra region.
The first branch is located on the Spintex Road and the second on the Oxford Street in Osu.
A statement signed by Mr Lawrence Appiah-Baiden, UMB's Director of Retail and copied to the Ghana News Agency in Accra, said the new branches are furnished with a self-service 24 hour E-Zone, complete with 24 hour ATMs and E-Banking services.
He said the two branches come with the state-of-the-art banking facilities designed to address the varied needs of the modern consumer.
Mr Appiah-Baiden said the branches signified the physical manifestation of the bank's commitment and continuation of its retail growth strategy to better serve the needs and aspirations of customers.
The Bank is a full-service financial institution, specializing in customized banking products and services and is recognized for its entrepreneurial approach, innovative use of technology, and distinctive banking solutions.
The UMB currently has 28 branches and a vast network of ATMs.
GNA