'It's time to make things happen' - George Andah explains NPP MP ambitions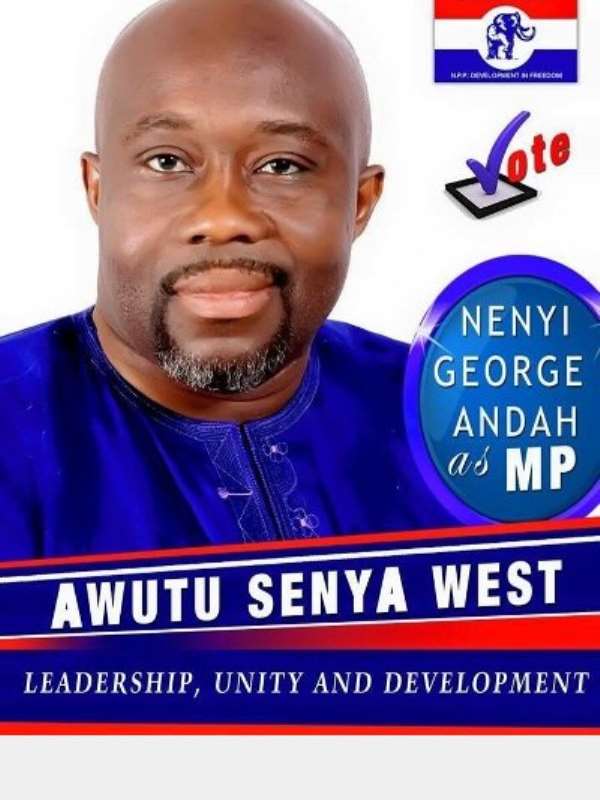 Marketing guru, George Andah says the time for complaining must give way to a time when people who believe can make a difference put themselves up for public office.
Confirming his decision to contest the Awutu Senya West seat on the ticket of the opposition NPP, the former MTN marketing manager says "somebody has to go out there and try and be in the thick of things and make things happen" he told Joy News Monday.
In a political climate where pictures,videos and audio recording have been denied by politicians as the doing of malicious elements, George has confirmed that pictures of his posters circulating on social media were indeed personally approved by him.
If he wins the NPP Parliamentary Primaries, the former Chartered Institute of Marketing Ghana's Marketing Man of the Year could face Ghana's Foreign Affairs Minister Hannah Tetteh if she is also retained by her party.
A corporate leader in three telecommunications company, MTN, Glo, Airtel, Andah has not shown any public inclination to do politics until he was seen last year among a group of protesters known as Occupy Ghana.
George Andah
Now described as a leading member of the anti-government protest group, George Andah says upholding the values of Occupy Ghana makes him a better Ghanaian for public office.
"I believe my colleagues in Occupy Ghana should be proud that I have taken the decision and I have put myself up to serve the country"
George Andah will have to pick up a nomination form after March 30 when parliamentary primaries open to officially be in the running for the parliamentary seat.