Kindergarten Project For Upper West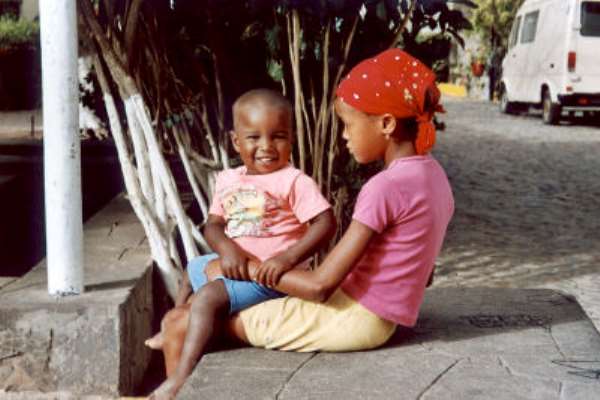 Ghana's youngest region, Upper West, is on track to getting a special kindergarten under the EMH Global Ltd's Kindergarten Aid Ghana (KAG) project.
KAG is an initiative of EMH Global Ltd, a Ghanaian-owned UK registered company which deals in IT, Media Marketing and Communications.
The sod cutting ceremony for the commencement of work for a fully furnished two classroom, one staff common room, one head teacher's office, one store room, sanitary facilities served with water and an enclosed playground was held recently.
Outlining the reasons and objectives for embarking on this social initiative, Mr Philip Osei-Hwere, Director of Marketing and Business Development at EMH Global, who attended the event with his Co-Director Martin Anncou and consultant Mr Frank Edwards Idun, said the company as part of its 10 th anniversary looked back to its roots in Ghana to assist in the area of early childhood development, with the aim of offering children in Ghana the opportunity to a brighter future.
Speaking on behalf of the District Assembly, Mr SY Inusah, the Municipal Coordinating Director, reminded the community of how privileged they were to have been chosen to be the first community to benefit from KAG's free Kindergartens. He charged the community to ensure that they support the project contractors as they have promised so that the project could be completed on time.
He also encouraged the community to unite regardless of their ethnic backgrounds to ensure a safe community for the children. The Municipal Coordinator encouraged the parents to send their children to school as that was the only way to break the cycle of poverty within the community.
Madam Cynthia Chilibu, the Deputy Director of Education, Wa, also thanked EMH Global for bringing a kindergarten to Kabanye Kulkpara, saying that this was a timely response to a need of the community's children who had to travel over 2km each day to the nearest educational centres.
The deputy director likened early childhood education to flowers in a garden where they are nursed and nurtured to enable them assimilate and excel in formal education in later years.