Spots Fines On The Road Must Be Implemented Effectively And Transparently To Reduce Death And Injuries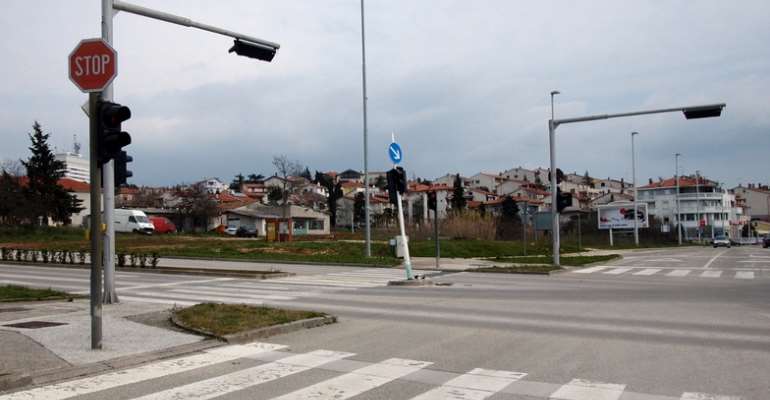 Monday March 30, 2015, Accra- Vision for Alternative Development (VALD) commends government, Ghana Police Service (GPS), and National Road Safety Commission (NRSC), Driver Vehicle Licensing Authority (DVLA) and stakeholders for the adoption and preparation towards the implementation of the Road Traffic Regulation, Legislative Instrument (LI) 2180.
We welcome the initiative of the Mayor of Accra Metropolitan Assembly (AMA) to introduce modern technology in addressing road traffic challenges including accidents and congestions.
The overall target of the Road Traffic Regulation, Legislative Instrument 2180 is to prevent and reduce almost all the avoidable tragic death and injuries on the roads caused by road users. Basic offences outlined in LI 2180 includes drink/drug driving, operating television monitors on the dash board, using hand-held communication devices, over speeding, jumping traffic light and not the least minors in the front seat. It is well noted that, most of the road accident could be prevented and be avoided if road users abide by simple road signs and directives.
The Motor Traffic and Transport Department (MTTD) of Ghana Police Service recorded 2,330 fatalities and 13,572 road crashes nationwide in 2014, 1,729 of that accident were fatal. Whiles in 2011, Greater Accra recorded over 42% of all road crashes in the country. It is our conviction that, this horrific statistic will not repeat itself in the road history of Greater Accra Region and for that matter Accra Metropolitan Areas, as such the decision and initiative of AMA to collaborate and address this road challenges is in the right direction.
Globally, 1.2 million people died in 2006 due to road accidents and many of whom are within the young and productive ages of 15 to 29. The cost of damage of road accident has been estimated at $580 million in 2001. In 2010 road traffic caused an estimated 1.24 million death worldwide in the World Health Organization (WHO) global report.
Regulation 157 of LI 2180 is dedicated to Spots fines. "To ensure fairness on Regulation 157, it is of topmost importance to ensure transparency and accountability in the implementation of the entire Regulations of LI 2180. To avoid human manipulations, some country's including South Africa is being aided by CCTV video and steel camera's. These and other technology reduces the incidence of human interference and manipulation. Despite the above observations, proceeds from the Spots fine should strictly be used transparently to strengthen road safety programmes including sensitization and training of targeted road users and fund road safety infrastructure."
In ensuring broad-base participation, Civil Society organizations and road users should be involved in the implementation, VALD and its allies will continue to collaborate with stakeholders to ensure all necessary adjustment and amendment are considered.
Issah Ali
Executive Director