Business Ethics Is Key To Drive Investments To Ghana—RICS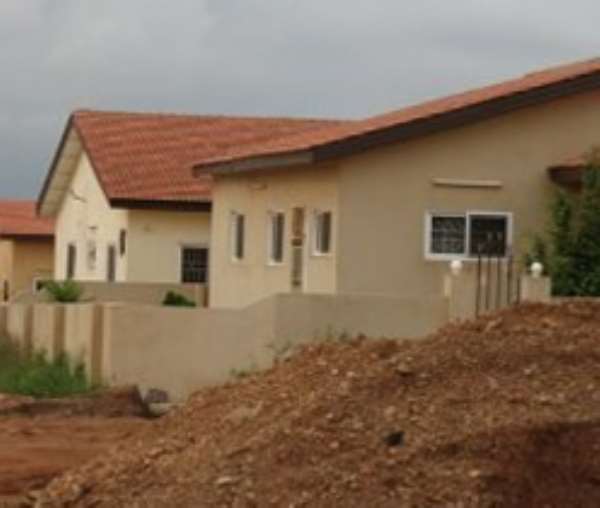 Business ethics, simply devoid of corruption, as well as maintenance of transparency are very essential business elements that would drive foreign investments to Ghana in the quest to grow the economy, says the Royal Institution of Chartered Surveyors (RICS).
Over the years foreign investors have expressed concerns about high risks of undertaking investment in Africa partly due to the unfavourable business practices such as faking of reports, corruption as well as bribery.
''If you act ethically corruption does not have a space there, bribery and faking reports will disappear, this is very crucial to foreign investors who seek to invest in Ghana or anywhere in Sub Saharan Africa,'' says Martin Bruhl, the head of International Investment, Union and RICS President at the RICS Africa Summit 2015 which took place from March 24 to 25, 2015, in Johannesburg, South Africa.
''In terms of standards and particular ethics, each country has its own challenges in terms of ethics, Ghana is no different, it is key we need to have transparency, we need to understand particularly within built environment sector when we are going through planning it is a clean process, we are not going to be overwritten by someone who is able to pay some more money,'' said Jennifer Welch, Director of West Africa, RICS.
''Ghanaians don't want that either and the government is working hard to make changes, it is good forward steps. People are not going invest if you don't have any standards or ethics and there are countries willing to invest, UK trade minister believes that there are people looking for investment in Ghana but need to have transparency,'' she added.
The United Kingdom (UK) Minister of Trade and Industry, Lord Ian Paul Livingstonworking visit to Ghana in February 2015 also acknowledged this fact saying, "Ghana has huge potential but things have to be done well to attract and sustain investment."
Ghana is currently plugged into energy crisis, a problem which is making businesses laid off many workers and making huge losses.
"Ghana needs to tackle the power crisis which drives prosperity in Africa, more outages in Ghana and is getting hard, that is crucial and need to get that right. Alternatives methods should be renewable energy such as solar, investment needs to be there, infrastructure investment will attract the investor,'' Welch noted.
The RICS is consistently spearheading standards in the built environment through collaborations with professional bodies in the sector. Such collaborations have been formed in Ghana, with the Ghana Institution of Surveyors (GhIS), in Kenya with the Institution of Surveyors of Kenya (ISK) and South Africa with professional bodies including the South African Council for the Quantity Surveying Profession as well as South Africa Property Owners Association.
With the launch International Property Measurement Standards (IPMS) in Frankfurt, Germany, November 2014, these professional bodies stand to benefit from transparency and consistency to real estate markets across the world. Making it more significant is the fact that more than 130 companies, governments, international organisations and multinational organisations have signed up to use the IMPS.
Jennifer Welch, who has spent six months in Ghanasays once an investor decides to invest in Ghana or in another country, there is the need for the investor to understand the returns on the investment or money.
''If you are saying you need office space, you need to know that what you get for your money is the same you get in Ghana, Japan, or elsewhere, and that does not work at the moment, So RICS is working with along other professional bodies or organisations to put that into place,'' she emphasised.
Martin Bruhlsaid the initiative is a coalition of professional bodies encouraged by the World Bank consisting of 60 organisations globally to measure office buildings to facilitate the valuation of real estates because you can value something that has been measured properly.
''And if you have ethical behaviour standardised harmonised measurement, transparent measurement reliable evaluation then of course you can have the next level which is not RICS domain in delivering the inputs for financial reporting''.
''International property measurement recognise and apply, international valuation standards recognised and apply, international financial reporting that will contribute financial stability to avoid financial crisis happening again,'' Martin Bruhl noted.
Rosemargaret Esubonteng, governing council member of GhIS says the IPMS would be because GhIS members would be practicing using the same international standards in the production of reports, as well as documents across countries.
''Because if we are not speaking the same language in property and construction then international investors interested in doing business cannot be sure of the interpretation of information that they have. Investors like to interpret information, so if all of us are using the same bases then the data is the same from other countries,'' she said.