Mahama Storms Western Region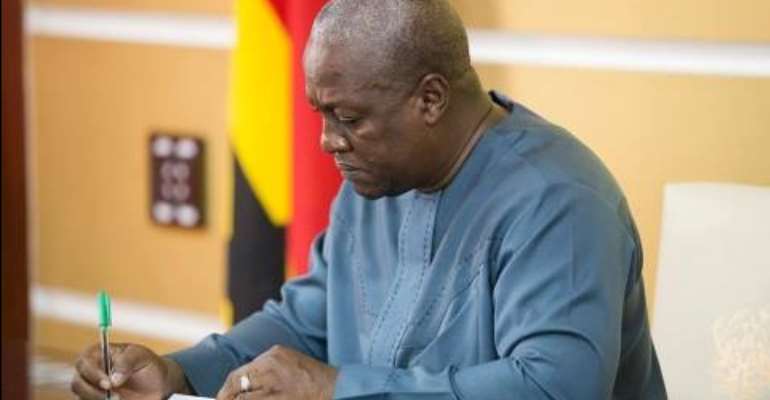 President John Dramani Mahama yesterday began a two-day working visit to the Western Region. The visit started in Takoradi where the President inaugurated a new €23 million cement mill at the Ghana Cement (GHACEM) factory in Takoradi.
The new facility, christened 'Mill 5', is expected to help increase GHACEM's cement production from 3.2 million tons to 4.2 million tons annually.
During the two-day visit, the President will also inspect a number of ongoing infrastructure and other projects in the region and inaugurate completed ones.
Some of the projects included the 110 kilometre Apemanim-Elubo road, Takoradi Port Expansion Programme, the Aboadze Thermal Plant and the Bamiankor Day Senior High School in the Nzema East Municipality which is under construction.
At the Takoradi Port, President Mahama will be briefed on progress being made on the expansion project at the port.
The President is scheduled to return to Accra Friday evening.
From Emmanuel Opoku, Takoradi