My Pact With The People Of Okigwe Zone By Rt. Hon. Benjamin Uwajumogu (Okigwe Zone Senatorial Candidate Of The All Progressives Congress And The Speaker, Imo State House Of Assembly)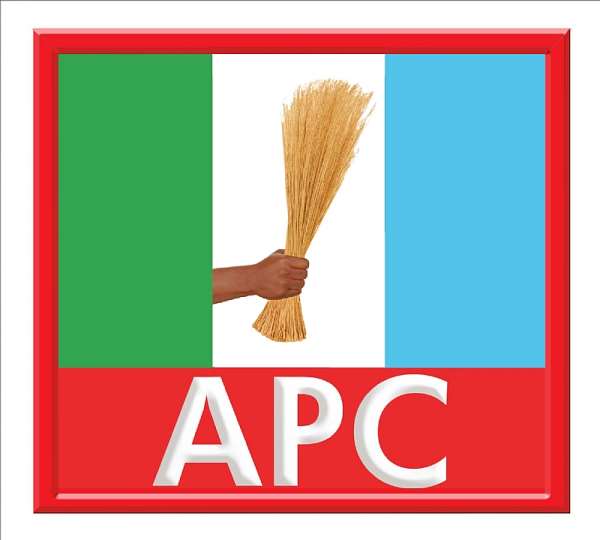 My dear good people of Okigwe senatorial zone, I consider this a rare privilege and golden opportunity to address you today on how we have fared in recording our success stories in nearly four years, as well as the need for us to key into the change revolution that is currently swerving through other zones in the state and our country, Nigeria.
It was James Freeman Clarke, who propounded that the difference between a politician and a statesman is that "a politician thinks about the next election, while the statesman thinks about the next generation". By the special Grace of God, we have been able to anchor our major thrust on this wise-saying in providing an enviable tomorrow for the generation of Okigwe children. This has also remained my anchor point in the nearly four years of leading one of the most proactive state Assemblies in the country, the Imo state House of Assembly.
Upon my assumption of office as a Speaker in 2011, I hesitated not in ensuring that Okigwe zone remained in the mainstream of the state politics and governance. I also ensured that my representation at the Assembly chambers went beyond the shores of my primary constituency, Ihitte-Uboma, to incorporate other local government areas that make up the Okigwe zone, owing to the serious attention our zone required at the moment.
This decision was however taken when it became obvious that I was the topmost political office holder from our zone in the present Rescue Mission administration of His Excellency, Owelle Rochas Okorocha, the Governor of our dear state.
I took it upon myself to ensure that Okigwe zone is duly represented; both on the floor of the state Assembly and in the equitable distribution of projects, political appointments and resources for the good governance to the good people of our state. All these efforts, no doubt, were geared towards ensuring that our zone, which is glaringly lacking in critical infrastructure and other by-products of good governance, is not relegated behind the drivers' seat of this administration.
Against all odds which tried to impede on our efforts, we had remained resolute, firm and undaunted in deploying the instrumentality of the legislature in giving our people a sense of belonging and attenuate their seeming myriads of challenges. This we did in ensuring that every local government in our zone benefitted maximally from the people-oriented policies and programs of the government, such as; the free, compulsory and qualitative education at all levels and numerous incentives accruing to it, the twin storey classroom buildings in all our electoral wards, the CGC that brought governance to your doorsteps, the ultra-modern state-of-the-arts General hospital which is currently at different stages of completion to guarantee an improved and functional healthcare delivery system.
Okigwe zone was not also left out in the rural road revolution program that has engulfed the state, which is aimed at having improved and unrestrained access into our rural communities. It must be stated that this program was earlier designed that each local government area in the state would receive at least 15kms of the roads, but I ensured that local government areas in Okigwe zone received more than that, apparently owing to the serious infrastructural challenges confronting it.
Today, Okigwe zone has been built on a sound economic pedestal, following the establishment of the three institutions of higher learning in our areas, namely; the proposed Imo-Claretian University to be sited at Umuna, the campus of the Imo state Polytechnic, at Umunakanu in Ehime Mbano and the Imo state College of Education in Ihitte-Uboma. I had painstakingly ensured the attraction of these higher institutions to complement the love and zeal our people have for education, and most importantly, break the seeming age-long jinx that has practically made it impossible for the establishment of institutions of higher learning in Okigwe zone for decades. It is however, expected that when they come into full operational, the economic status of our dear zone no doubt, would grow astronomically in leaps and bounds, while also becoming the investor's hub with the installation of the famous Malaysia modern market in Obowo.
Indeed, the task of attracting democracy dividends to Okigwe zone has been quite enormous, owing to lots of developmental challenges militating against it. The challenge of tackling these multifarious needs are however encapsulated in our detailed multi-dimensional approach that is solely aimed at restoring our dear senatorial zone back to the lofty dreams and aspirations of our founding fathers. This unarguably, further informed my decision to represent you in the senate of the Federal Republic of Nigeria.
There is therefore, no gain-saying the fact that our zone has long been short-changed in terms of Federal presence which ought to be complementing the efforts of the state government, as no part of the zone could be said to have benefitted from the Federal government in recent times. Without sounding immodest, Okigwe zone, with the array of our notable political bigwigs and personalities in different areas of life, ought not to be left in her present level of development. We should be the leading light when other zones in the state are mentioned.
To further stem this tide of ugly development, I have evolved workable developmental templates which would see to the uplifting of our zone and its people in the next four years. With my level of legislative experience, Okigwe zone must be sure of being re-integrated into the mainstream of national development, laden with massive impact of federal presence. We have integrated blueprints which criss-crosses different sectors including; lobbying for the attraction of serious attention on our federal roads which unfortunately had remained death traps till today.
Our agricultural sector will be effectively revitalized, with special attention given to the famous Imo River for irrigational farming, skill acquisition, empowerment and training for our teeming unemployed youths, plus the creation of micro-credit soft loan scheme for our women to improve their small scale businesses, while ensuring that deserving sons and daughters of our zone receive their fair share in the federal government appointments in Ministries, Agencies, Departments, relevant Boards and parastatals.
I want us to note that this journey which kick-starts on Saturday, the 28th March, 2015, is a journey that would determine our collective destiny in the next four years. It is a collective decision we must make to return Okigwe zone firmly to the path of generational reckoning. We cannot afford to remain where we are today when other zones have unanimously resolved to match towards the pinnacle of their destiny.
With all hands fully on deck, Okigwe zone must develop and move forward. I have offered myself to lead in the vanguard of enthroning this generational change which each and every one of us can be proud of. Join me on this match to rescue Okigwe zone from the doldrums of under-development. Be a concerned partner in this developmental revolution for a better tomorrow for ourselves and our children. Be part of that change Okigwe zone seeks!
Vote Rt. Hon. Benjamin Chukwuemeka Uwajumogu
Vote APC (The Broom Symbol)
May God bless us all.