TOR Is Not For Sale To Petro Saudi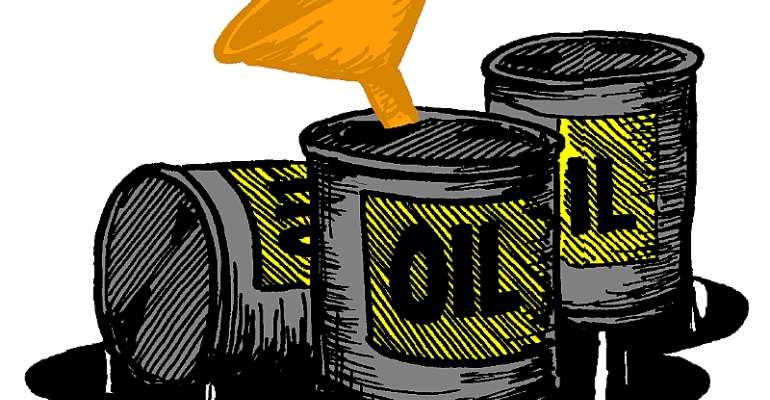 Minister of Petroleum, Emmanuel Kofi Armah-Buah, has told Parliament that the Tema Oil Refinery, TOR, is not being sold to Petro Saudi as has been suggested.
The Minister explained to Members of Parliament that the marketing arm of TOR has only entered a joint venture arrangement with Petro Saudi to make the struggling refinery more efficient in processing crude.
Emmanuel Armah Kofi Buah, who doubles as the MP for Ellembele in the Western Region, said Government was committed to seeing Tema Oil Refinery operate efficiently with a consistent supply of crude.
Member of Parliament for Tema East, Titus Glover, demanded to know how much of an impact has been made from the $30 million released for TOR as the first tranche of the agreement.
The Minister said part of the fund was used to purchase a 6.5 megawatts generator and that a lot of major works aimed at ensuring efficiency have been completed.
"I think that the audit that has been done really confirms that it is important that we complete that second phase comprehensively and ensure that there's confidence in TOR to allow constant supply of crude".
The Tema East MP also alleged that bulk distribution companies were reportedly importing cheap petroleum products and wanted to know what the Ministry was doing about it.
The Minister said his outfit was not aware of any such development, but promised they will ensure that quality petroleum products are churned out to consumers. Other members of the house expressed worry about the regular shutdown of the refinery, but the Minister said that had to be done when the need arises.
Member of Parliament for Manhyia South, Dr. Mathew Opoku Prempeh, questioned why Parliament had not been furnished with the details of the joint venture between Petro Saudi and TOR, saying the House had not been served to that effect.
"There are only two reasons to enter into a joint ventureship. Why haven't Ghanaians been told the true reason why all these documents have been submitted to Petro Saudi when the Minister concedes that TOR is now very efficient".
The Minister said the agreement, among others, was undergoing a review and negotiations by the Attorney-General's Department, and will later be presented to Parliament.
The Manhyia South MP, who was dissatisfied with the Minister's responses, suggested that TOR was not going to benefit meaningfully from any partnership without the necessary investments to make it commercially viable.
"Mr. Speaker, he just said that they are partnering Petro Saudi to transform. But Mr. Speaker, to get a value out of joint ownership, you don't milk your company before you transform. By delaying the necessary investments in TOR, the value of shares in TOR gets to virtually zero. On what basis will a meaningful partnership be gained by Ghanaians?" he queried.
But the Minister insisted TOR was not divesting any asset to Petro Saudi.
"The partnership between TOR and Petro Saudi is not divesting any aspect of TOR. Tema Oil Refinery is not for sale. There is an engagement on the marketing arm of Tema Oil Refinery and that's all that we are engaging in. And let me make it clear, the Government of Ghana does not intend to sell TOR. We are bringing in a partner that will provide the working capital to work with TOR on the marketing arm in bringing crude oil" he explained.