NPP supporters threaten court action over new guidelines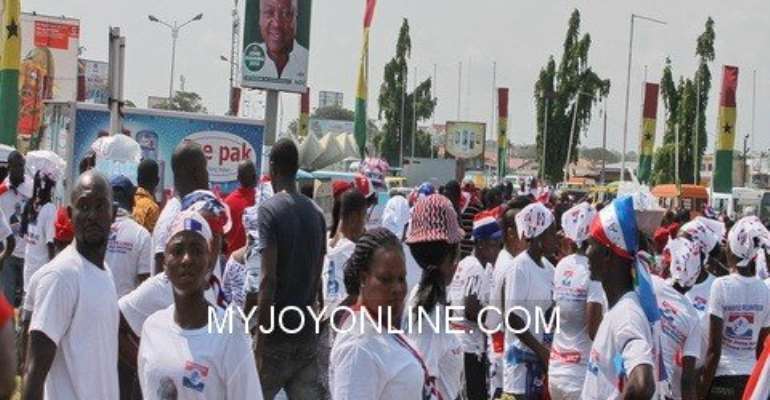 The crisis generated by the new parliamentary guidelines announced by the New Patriotic Party (NPP)'s National Executive Committee (NEC) seems far from over.
Some members of the party – who are opposing the new guidelines, say they will use legal means to block the party's parliamentary primaries if some decisions outlined in the guidelines are not rescinded.
Prince Ntiamoah Boampong said prospective aspirants should be given the opportunity to choose their leaders without being imposed on and that the rights of individuals will be violated if the directive is followed through.
"Somebody's right cannot be violated on the basis. In this country there are supreme laws which are higher than the NPP's constitution. If they do not change their line of action we will seek redress in court."
Aggrieved members in Ablekuma West constituency have also joined a wave of disgruntled members across the country opposing the affirmative action policy and have petitioned the NEC to reverse the decision.
They said the current Member of Parliament (MP) Ursula Owusu-Ekufful abandoned them after winning the seat in 2012 and therefore they want other male candidates to vie for the seat.
Constituency Secretary Ama Adoma Oteng Adu who spoke to Joy News' Fred Smith said there is no way the supporters will agree to the directives.
"The decision that came from the NEC cannot be accepted by us. We believe that the people we have entrusted to work at the various polling stations should be given the opportunity to choose who they like. They cannot impose anybody on us."
She said if Ursula Owusu-Ekufful is confident about the work she has done in the constituency, nothing should stop her from contesting again – no matter the gender of the person challenging her.
They have given the leadership of the party until Friday March 27, 2015 to come up with a favourable response to their demands.
Meanwhile a Member of the Council Ishmael Ashitey has called for calm as the leadership puts in place measures to address their concerns.