ACET Diagnoses Mining Sector Problems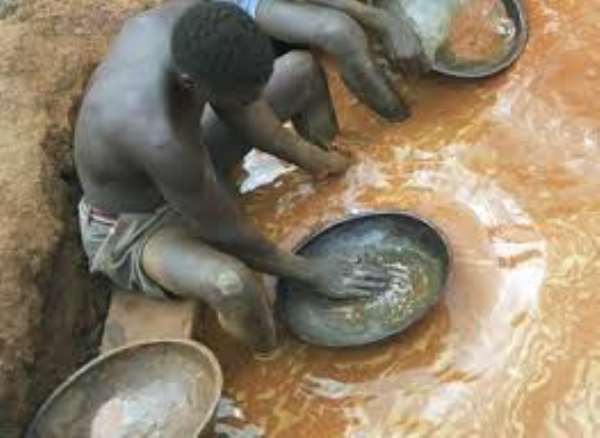 Africa Centre for Economic Transformation (ACET), an economic policy think-tank, yesterday organized a forum to diagnose the problems in the country's mining sector.
The public-private sector dialogue, the second in the series and supported by the Australian High Commission, was attended by representatives from government, civil society organizations, mining communities affected by mining and mining firms.
They discussed how to improve the governance of the Artisanal and Small-scale Mining (ASM), as well as improvement of public-private partnership to benefit mining communities.
They also looked at the effects and opportunities presented by  small-scale mining industry and 'galamsey' in Ghana, the possible co-existence of small-scale and large-scale mining, management and equitable structuring of public private partnerships between the government, extractive companies and affected communities.
They also discussed how to prioritize socio-economic activities.
Case studies and discussion papers were presented to participants at the dialogue, which was moderated by Dr. Muzong Kodi of the renowned policy think tank Chatam House in the United Kingdom.
Zebeta Moustafi, First Secretary for Development Cooperation at the Australian High Commission, who officially opened the dialogue, said the Australian government was committed to helping Ghana to improve its mining governance to ensure accelerated development.
'The purpose of these dialogues is to bring key stakeholders and policy-makers together to discuss the complex issues around mining governance, build consensus and hopefully lead to improved policies that will benefit the wider community,' she said.
She said that the extractive sector in Ghana could play a transformative role and contribute to the achievement of Ghana's development priorities.
She said with a substantial experience in both mining and development, Australia was well-placed to share its experience with African countries that wished to overcome and reap the benefits of growing a mining sector.
Participants came to a consensus that if managed correctly, multi-stakeholder partnership could offer opportunities for sustainable, long-term benefits and transformational change within mining communities.
They said many of the current risks associated with ASM could also be mitigated through improved regulation so that small-scale mining contribute to improved livelihood for workers and the communities.
By William Yaw Owusu