Ghanaian society chauvinistic- Hamid suggests as NPP beats retreat on controversial policy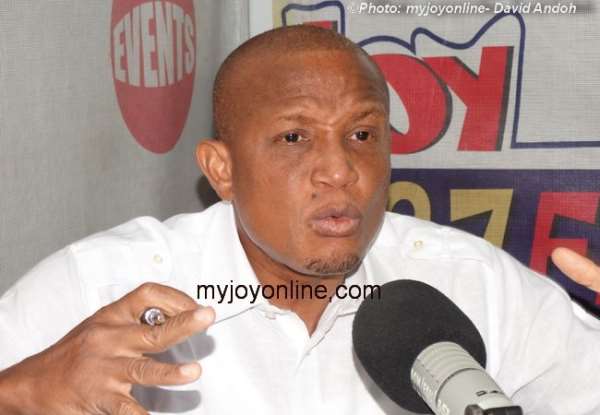 Mustapha Hamid, s pokesperson of the New Patriotic Party (NPP) flagbearer Nana Akufo-Addo, says the Ghanaian society appears to be chauvinistic against women.
He was contributing to the recent controversy sparked by the party's decision to allow only women to contest  16 incumbent women MPs in the party's primaries.
The biggest opposition party as part of plans to shore up the number of women taking up seats in Parliament decided to introduce an affirmative action in favour of women.
The proposal which was suggested and later approved by the party's National Executive Committee directed that men must stay away from contesting seats held by women.
It has been 48 hours of sustained agitation ever since the controversial policy was announced and now the party appears to be shifting its position on disqualifying men from contesting NPP parliamentary seats held by women.
The party's Flagbearer, Nana Akufo-Addo, who only 24 hours ago supported the policy, is now holding series of high-level meetings to calm nerves.
Joy News sources say there is now a broad consensus to step down the National Executive Committee directive.
The party has seen a wave of protests against the directive. Yesterday the headquarters was besieged by angry supporters. Today tens of supporters from two regions again stormed the party headquarters with others going to the residence of Nana Akufo-Addo to protest the decision.
Some regional and constituency executives of the party have also filed a formal petition demanding the immediate cancellation of the policy.
Speaking to Joy News' Evans Mensah on Top Story, Mustapha Hamid said the party can appreciate the reasons for the agitations.
He hinted though that the protests are persistent because the country appears quite "chauvinistic" against women.
According to him, in 2008 there was an attempt by Nana Akufo-Addo to make Hajia Alima Mahama his running mate and hell broke loose.
He said even the women caucus in Parliament kicked against the decision, a testimony of a society that is increasingly becoming acidic towards women.
He said with the number of NPP Women MPs reducing from 25 to 16 there ought to be an affirmative action by the party to add more women to the House of Parliament.
"We needed to do something radical... the party's intention is noble but if that will hurt the sensibilities of party members we have to take a second look at it," he stated.
He said Nana Akufo-Addo recognises that as flagbearer he must carry the entire party with him and so if there are sections that feel scandalised he has to take steps to placate those affected.
He hinted the party may take steps to correct the anomaly.