Togolese Opposition Calls On Rawlings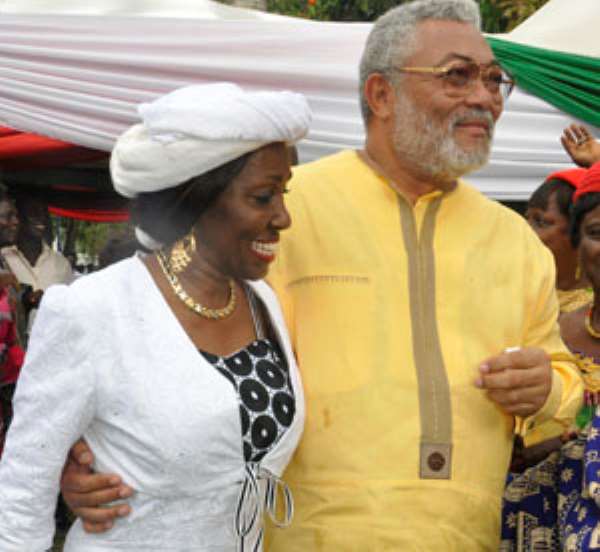 Ghana's former President, Flt Lt Jerry John Rawlings, has in a recent meeting in Accra with the leadership of Togo's ANC party, called for free and fair polls as Togolese prepare for their next presidential election.
The former president said as a Ghanaian he is naturally interested in developments in Togo, but counseled the leadership of The National Alliance for Change (ANC) to consult current ECOWAS Chairman, President John Mahama, to pass on all their concerns.
The Togolese delegation, led by Jean-Pierre Fabre, the party's president, with Latevi Georges Lawson, Special Advisor and Cabinet Member Octave Koffi Anthony, expressed disquiet about developments in the    run-up to the election on April 15.
They were convinced that the grounds were being laid for the incumbent Faure Gnassingbe to win the election through a questionable voter register. They therefore called for a review of the register to ensure confidence in the electoral process.
Jean-Pierre Fabre intimated that all they were seeking was a just and free electoral process.
Former President Rawlings indicated that he would also prompt President Mahama to look into the matter, but stressed the need for the concerned Togolese parties to channel their grievances to the ECOWAS leadership.
Former President of the ECOWAS Commission, Ambassador Victor Gbeho who was at the meeting, was happy that the Togolese opposition was using peaceful channels to express their concerns. He stressed that what happens in Togo concerns all Ghanaians, adding that the concerns raised would be channeled to the appropriate quarters.