268,771 Final-Year Students Ready For 2015 WASSCE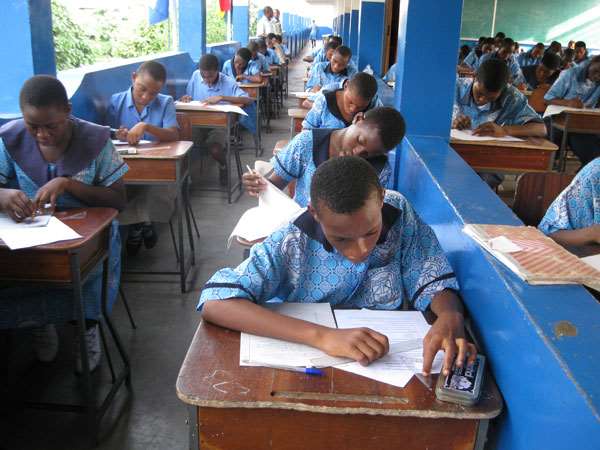 A total of 268,771 final-year senior high school (SHS) student candidates will write this year's West African Senior School Certificate Examination (WASSCE) from Monday next week.
The figure represents an increase of 20,603 candidates over the 2014 figure of 242,162 candidates.
The candidates writing the 2015 WASSCE are from 868 public and private second cycle schools. They will be writing the examination at 866 centres.
Statistics of the 2015 WASSCE made available to the Daily Graphic indicates that 139,843 males will sit the examination as against 128,928 females.
Ashanti Region has the highest number of candidates of 62,472, comprising 31,701 males and 30,771 females.
Following the Ashanti Region is the Eastern Region with 39,821 candidates, made up of 19,814 males and 20,007 females.
The Central Region has the third largest number of candidates of 28,312, with 14,530 males and 13,782 females.
Closely following that region is the Greater Accra Region with 28,000 candidates (13,884 males and 14,116 females).
Brong Ahafo Region has 26,675 candidates (14,055 males and 12,620 females).
Volta Region has 22,980 candidates made up of 12,505 males and 10,475 females.
A total of 23,324 candidates, 14,053 males and 9,271 females, are writing in the Northern Region.
The Upper East Region has 11,572 candidates; 6,101 males and 5,471 females.
The region with the least number of candidates is the Upper West Region with 3,999 males and 3,061 females.
The WASSCE will be written in Ghana, Nigeria, Liberia, Sierra Leone and The Gambia.
Last year, candidates from Liberia and Sierra Leone did not take part in the examination because of the ebola disease.
The examinations begin with Integrated Science on Monday, March 30, 2015.
The West African Examinations Council (WAEC) had to revise the timetable of the examination because of the elections in Nigeria.