Mr. Kwesi Pratt Jr To Speak On Israeli Elections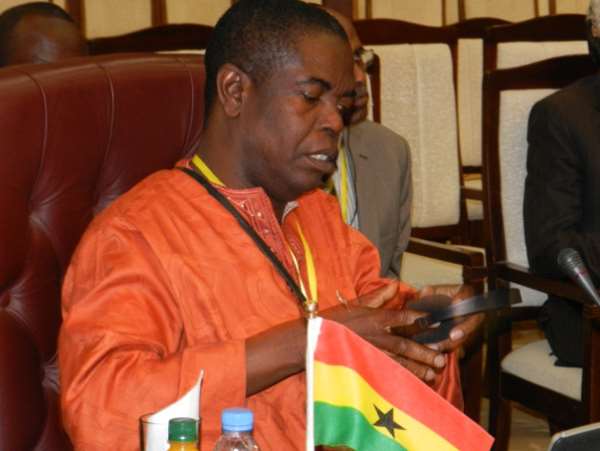 MR. KWESI PRATT JR
Mr. Kwesi Pratt Jr, chairman of the Local Organising Committee of the 8th Pan African Congress and Managing Editor of the Insight Newspaper is to deliver a lecture on Wednesday 25th March 2015.
The forum is being organized by the Socialist Forum of Ghana (SFG) as part of its weekly activities.
The forum is being organized under the theme "The Outcome of the Israeli Elections and Its Implications for Global Politics" and it will be held at the Freedom Centre in Accra on Wednesday, March 25th 2015 at 06:00 in the evening.
The forum is to be attended by political activists, diplomats, youth and students and will be chaired by Mr. Kyeretwie Opoku, convener of the Socialist Forum of Ghana.
Leadership of the state of Israel is globally known for their disrespect for human rights, frequent violations of international laws and lack of interest in the attempts to finding lasting solutions to the problems in the Middle East.
With few days to go for the recently held elections in Israel, Mr. Benjamin Nyatanmyaho of the Zionists regime said, "Whoever moves to establish a Palestinian state or intends to withdraw from territory is simply yielding territory for radical Islamic terrorist attacks against Israel."
That the foundations of Israel were built on terrorism is well captured in history. Three prominent Israelis who eventually became that country's prime ministers had earlier in their careers been terrorists. Menachim Begin, for example, in 1946 ordered and took part in a terrorist attack on the King David Hotel which killed many people.
Yitzhak Shamir, on his part, was the operations commander, and later leader of the Stern Gang, a terrorist group which was responsible for a string of political assassinations, and his victims included Lord Moyne, the British Minister representative in the Middle East in 1944 and Count Folke Bernadotte, the UN's special Mediator on Palestine in 1948. Ariel Sharon, initiated the Sabra - Shatila massacre in which about 3000 people, overwhelmingly Palestinians were murdered
Organisers say they are inviting all progressives, Nkrumaist, socialists and the general public to the event.
Dauda Mohammed Suru