Court convicts galamsey operator for stealing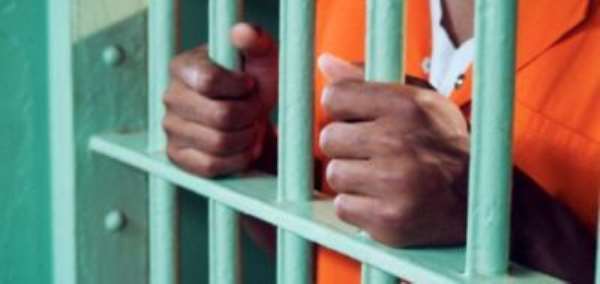 Tarkwa, March 24, GNA - A Tarkwa Circuit Court on Tuesday convicted Yaw Gyan, a 'galamsey operator' to 8 years imprisonment for stealing 14 bags of cement valued at GH¢ 470.00 at Huni/Valley in the Western region.
The accused pleaded guilty to stealing and unlawful entry.
Prosecuting, Police Chief Inspector Edward Paddy told the court, presided by Mr Justice Obeng Asante that, around 2230 hours on February 12, this year, the complainant, Benjamin Obeng, who is a businessman and a resident of Huni/Valley, visited his ongoing storey building project site to find out the progress of work on it.
He said when the complainant finished his inspection, he decided to count the bags of cement left in the store room, and discovered that 14 bags were missing.
Chief Inspector Paddy said while the complainant was contemplating on who might have stolen the items, one Justice Nii Quaye, Kwaku Duah and the convict, who are all residents of Huni/valley appeared at his building site.
He said one of the witnesses, Nii Quaye explained to the complainant that while hunting for snails, he saw a bag of cement in a nearby bush and the convict suddenly appeared on the scene and claimed ownership of it.
The Prosecutor said the convict lied to Nii Quaye that the complainant was his uncle and that he went for the bag of cement in his store room without his consent to enable him plaster his room because his uncle had refused to give him one anytime he requested for it.
Chief Inspector Paddy said Nii Quaye was not satisfied with the convict's explanation and called Kwaku Duah, who was with him in the bush, and together they escorted the convict to the place where he took the cement from.
He said the convict led them to the complainant's building site and upon their arrival; they met the complainant and a witness, who briefed them about the theft.
Chief Inspector Paddy said the complainant with the help of the witnesses arrested the convict and took him to the police station where he was detained to assist in investigation.
He said in his caution statement, the convict insisted that he took only one bag of cement but investigation conducted by the police indicated that he stole more bags of cement.
The Prosecutor said later, the convict led the police to the bush where seven bags of cement were recovered but the convict denied any knowledge of them.
GNA