Dumsor Affecting Lives – Herbert Mensah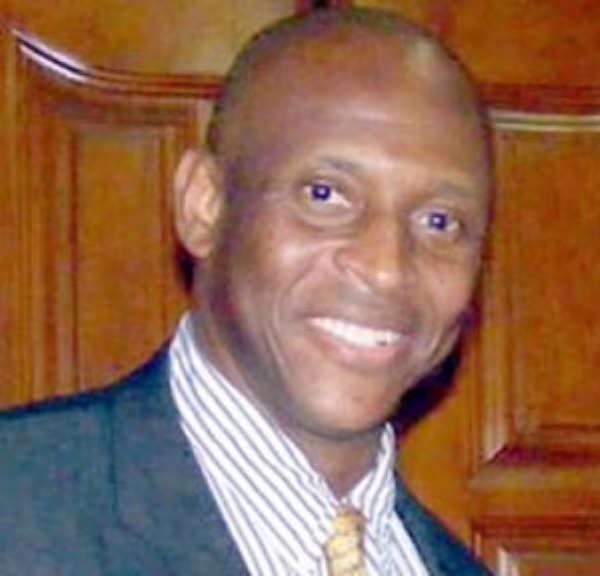 Businessman and former Chief Executive Officer (CEO) of Kumasi Asante Kotoko Football Club, Herbert Mensah, is seething with rage over the effect of the energy crisis (dumsor-dumsor) that has bedevilled the nation.
'You know one of the most frustrating things when we end up in a situation where we're in right now where clearly everything is falling to pieces…we sit down in a situation where there is no light, your productivity is shrunk to zero, your overheads are a nightmare, you have to take your eyes off the ball and think about basic existence… not to mention the fact that the exchange rate has decided to go on a yoyo to hell again… I just really wish for one moment that people will stop politicking and deal with the issues at hand,' were his exact words in a monologue video in which he vented his spleen.
He made the comments in a self-made home video hours after his generator got blown up as a result of the intermittent power supply.
In recent times generators have become the sources of regular power supply instead of the national grid which has been scheduled to supply power for only 12 hours and go off for 24 hours.
Having been plunged into total darkness, an obviously frustrated Herbert said, 'This situation is clearly unacceptable,' blaming government for doing little to avert the situation.
The video has since generated close to 11,000 comments, indicating the level of frustration people are going through as a result of the energy crisis.
Mismanagement
According to Mr Mensah, 'We are where we are because of a period of total mismanagement and total disrespect for the people of Ghana.'
What seemed to baffle Herbert, who is currently the President of the Ghana Rugby Association (GRA), was the fact that people are not exhibiting the kind of rage to put the government on its toes to fix the problem. He charged, 'I would like people to exhibit rage. People must exhibit rage…that sense of rage that can be transmitted to officialdom so that officialdom can actually understand and feel the pain, not that people are saying it that they must be able to feel; feel it in a way.'
He emphasised, 'They must understand that if you've got to spend much time in trying to get your businesses to work not knowing when you're going to get power because the ECG does not deem it fit to actually regulate and give you a time frame saying you will not have power this time, you will have this time and so on and so forth, you must be able to exhibit rage and people must stop looking at it as an attack on the presidency or as an attack on their political party; for heaven's sake, they  should be at the forefront leading the charge and saying that this situation is actually destroying us.'
He continued, 'I do feel for people of the country; if you are wealthy you can get on a plane and get out of here and look at Ghana from a distance, but Ghana is our country and you have to look at it and your heart is gonna bleed and your chest must heave and I just pray that people will just get that sense of rage.'
That, he said, would make those in-charge sit tight and put in measures to rectify the anomalous situation, with a charge, 'Let's start getting people to assume responsibility for the mess that they are creating; it's simply not good enough!'
Even though he did not entirely blame the current government for the crisis, he posited that they (referring to government) must have the mentality of 'We are the custodians; we must deal with the situation.'
The business tycoon underscored, 'It has not come about today; it has been in existence for quite a while and successive custodians of power have simply mismanaged it because they have failed to understand what their role is as public servants serving all of us.'
Surprise
He wondered how some people, especially those in officialdom, take criticism about the power crisis as an attack on government and the president, saying, 'Come on people, let's stop politicking about it, this situation is simply unacceptable.
'I mean a couple of public officers from the ruling party make statements which are so asinine and so disrespectful where they try to suggest that there is no correlation between productivity, business and dumsor.'
Mr Herbert Mensah noted, 'The dumsor is real. It affects us in ways that really are beyond recognition and understanding to people from other parts of the world where they know that without power you can't achieve most of the things that you want to achieve.'
By Charles Takyi-Boadu