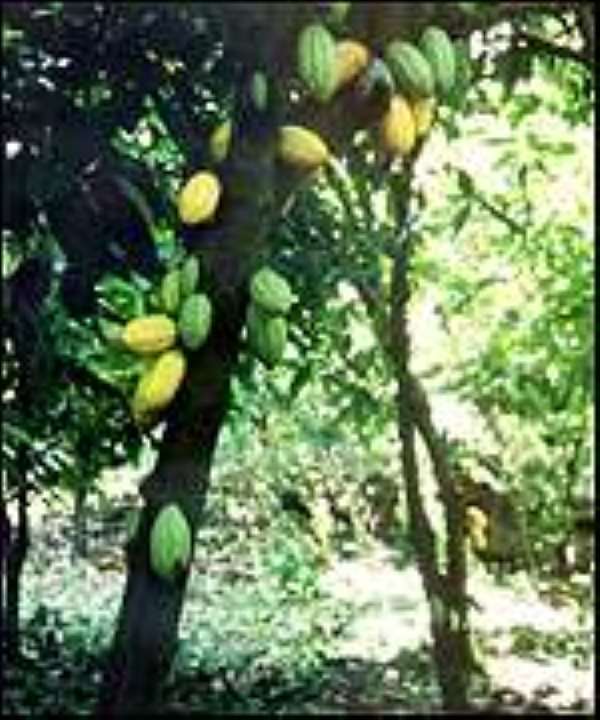 Regular consumption of cocoa products could be a more effective antidote to erectile dysfunction in men as against most drugs and "bitters", Professor F. Kwaku Addai, President of the Ghana Science Association, has said.
According to him, regular cocoa consumption helps to relax blood vessels and improve their expansion to pomp more blood for the heart and could help boost performance.
Addressing scientists of the Cocoa Research Institute of Ghana (CRIG) at New Tafo in the Eastern Region. Prof Addai enumerated an array of health benefits of cocoa and, therefore, advocated that cocoa flavoured drinks be made the national drink and served at official and other social gatherings like how tea was served in Kenya.
This, he said, would not only help check the glut of the commodity and its associated low prices on the international market, but would also stem the draining of local revenue resulting from the mass importation of other drinks.Professor Addai, who explained that chocolate could not in itself make one obese, urged food processing companies in the country to develop more varieties of cocoa products for specific groups of people such as low sugar ones for diabetics and high antioxidant cocoa products for hypertensives to help promote the commodity.
The Executive Director of CRIG, Dr. Michael Roy Appiah, who welcomed the idea to promote local consumption of the commodity, explained that the Cocoa Hitech Programme instituted by the government a few years ago, had improved cocoa production immensely and the commodity now required better market.
Some of the participants, who expressed concern about high prices of cocoa products on the local market, suggested that in order to effectively promote its local consumption, the price of raw cocoa for local processing companies should be reduced to enable such companies to sell their products at cheaper prices to the ordinary Ghanaian