Gilbert Fiamenyo hints he could leave Hearts at end of season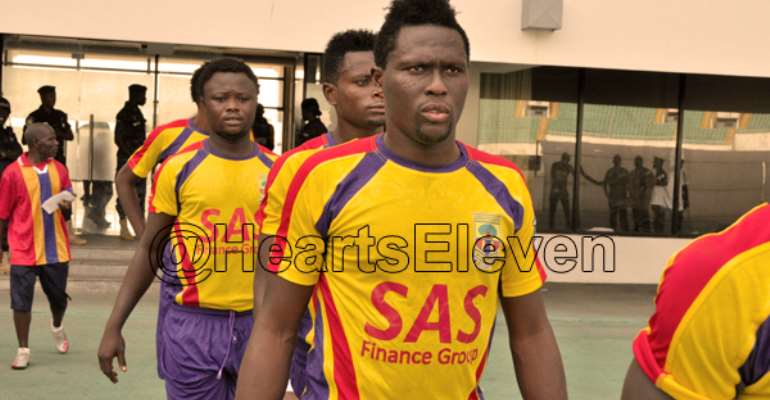 Hearts striker Gilbert Fiamenyo has hinted he could leave the club at the end of the season.
The 23-year-old has emerged as the leading top scorer in the Ghana Premier League this term with eight goals after 11 matches.
The former Heart of Lions has a year left on his current deal with no end in extending his deal.
Fiamenyo has hinted he may move on after the expiration of his contract.
'The last two years have been difficult for me at the club but I am now playing in my last season at the club so I have to put up my best and do everything possible to help the club go forward," he told Metro FM.
"That motivation is what is driving me to do better this year compared to the previous two seasons.
"I won't say anything about the future, that is up to God. All I know is that I am playing in the last year of my contract at Hearts. I am still under contract today.'