Please Halt It, Gbevlo Lartey And Amidu!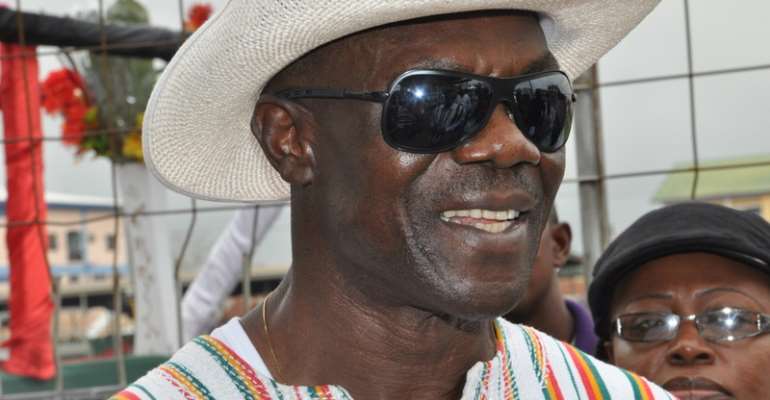 Public verbal exchanges between Col Gbevlo Lartey and Mr. Martin Amidu former senior government appointees constitute a matter that is not good for public consumption. The unhealthy exchanges that revolve around the case involving Mr. Alfred Agbeshie woyome's 51.1 million court case still pending in our courts, is taking a nasty turn in newspapers and radio newsrooms.
What they need to know is that their exchanges are used as newspaper headlines because they are popular public figures and due to the positions they held in the previous government. While Mr Amidu was the Minister of Justice and Attorney General Colonel Gbevlo Lartey was the National Security Adviser under late president Mills. Both of them posses privileged informations that are not known to the public and therefore must not be made public. The earlier they put a stop to what they are doing the better.
If they continue on to spill the beans over issues they know in government they might throw out there information that can cause havoc not only to themselves but the nation as a whole. For example unknown to the public Mr. Amidu has revealed that Colonel Lartey had once sent operatives of the Bureau of National Investigation to arrest him which he claimed they did. Colonel Gbevlo Lartey has come out to deny this allegation publicly. But Mr. Amidu claims to have lodged a report on the matter at the Madina Police post.
Today rightly or wrongly Mr. Amidu claims to be living in fear for being threatened that he could be eliminated anytime soon. Some people on the social media dismiss this as coming from a psychologically disturbed person while others feel that his fear is justified and must not be dismissed. The whole matter began when Mr. Amidu was dismissed by late President Mills as Attorney General as he began plans to prosecute Mr. Woyome and his accomplices in the Attorney General's office for conspiring to dupe the nation.
Colonel Lartey on his part says the removal of Mr. Amidu from office has nothing to do with the case involving Mr. Woyome. Since the matter involving woyome is before courts of law the two combatants Mr. Amidu and Colonel Lartey should consider ceasing fire to allow the matter to take its course. That is my candid opinion for it is only when they allow peace to prevail that the media would stop pursuing them for headline stories
Alhaji Alhasan Abdulai
Executive Director
EANFOWORLD FOR SUSTAINABLE DEVELOPMENT
P.O.BOX 17070AN 233244370345/23326370345/ 233208844791
[email protected] /[email protected]