Atua Govt. Hospital appeals for help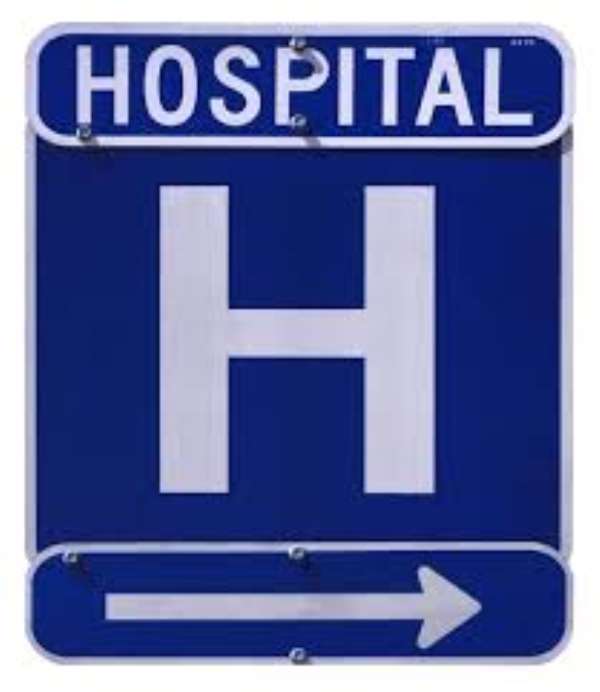 Odumase-Krobo, March 23, GNA - The Atua Government Hospital in the Eastern Region has made a passionate appeal for the provision of a fence wall, and renovation works at the facility.
The fence wall, when completed, will provide security to the staff and patients, as well as property at the hospital.
Dr. Adams Mahami, Medical Superintendent- in-charge of the Hospital, made the appeal in an interview with the Ghana News Agency (GNA) at Odumase -Krobo in the Upper Manya District.
Dr. Mahami said the 130-bed facility which was built around 1977, needs renovation works at the male, female, maternity and children's wards, in addition to the theatre and laboratory, in order to befit its status as a district hospital, and at the same time enhance smooth health care delivery.
He said because the hospital pays 165 out of the 265 staff from its internally generated funds (IGFs), and the fact that reimbursement from the National Health Insurance Authority (NHIA) delays, the finances of the Hospital are a bit constrained to fully implement the renovation works and the construction of the fence wall.
Dr. Mahami said, the hospital has plans to construct a crèche for the children of its workers, a mortuary cold room, which can take over 100 bodies and also do proper landscaping in order to make the environment very beautiful.
The Medical Superintendent, therefore, appealed to corporate bodies and institutions, Non-Governmental Organizations (NGOs) as well as individuals from the area, both resident and outside the country in order to realize its dreams.
Touching on the operations at the hospital, Dr. Mahami said 66, 861, 60,631 and 54,171 patients reported at the Out Patients Department (OPD) in 2012, 2013 and 2014 respectively whilst 5,851, 5,633 and 5,269 were admitted for various kinds of ailments during the period under review.
Supervised deliveries for 2012, 2013 and 2014, on the other hand,   he said,   were 1,315, 1, 245 and 1,235 respectively, with the facility recording 196 caesarean sections for 2012,    239 in 2013 and 197 in 2014.
Continuing, Dr. Mahami said, the top three cases for hospital admissions for 2014 were Malaria 1,097, Diarrhoea 419 and Anaemia 324.2
Speaking on how the hospital was coping with the power outages, the Health Services Administrator, Mr. Samuel Frimpong said the facility has a stand-by electric generator, which is always fueled and powered, to ensure that activities are not interrupted.
GNA