Yew's Death Grim Reminder Of What Ghana Lost In Nkrumah—Ama Ata Aidoo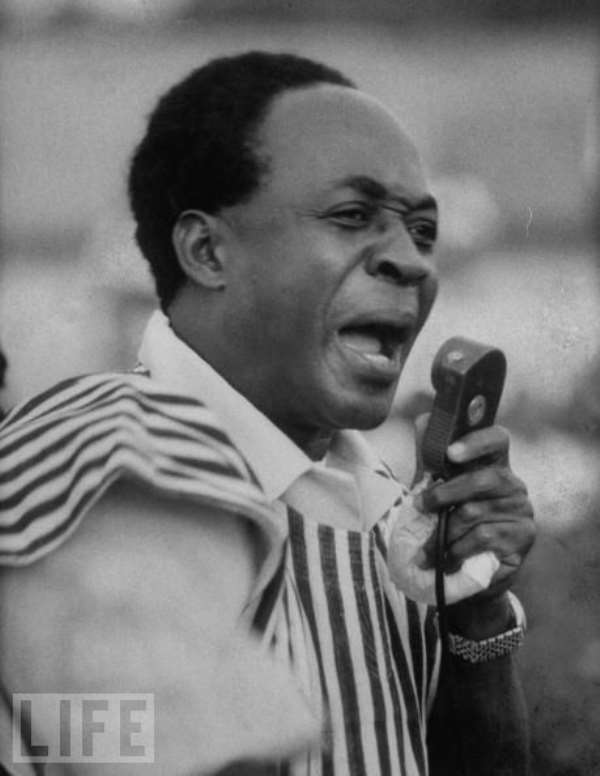 Renowned African writer Ama Ata Aidoo has told  Morning Starr's Kafui Dey that the death of Lee Kuan Yew of Singapore is a "grim" reminder of what Ghanaians missed out in Kwame Nkrumah.
"Right from when they were both alive, I had always known-at least from the news and stuff-that Lee Kuan Yew was doing for Singapore what Kwame Nkrumah was trying to do for us here in Ghana…"
She said unlike happened in Ghana where Dr Nkrumah was toppled in a coup in 1966, Singaporeans allowed Lee Kuan Yew to lead them and "didn't coup him out and now look at Singapore and look at Ghana."
"Oh I've been thinking! In fact I've been very much aware of the death. I've been thinking of Kwame Nkrumah and Ghana and what could have been.
"In fact for me Lee Kuan Yew's death had been a really grim reminder of what we [Ghanaians] have missed out,' Ata Aidoo whose birthday coincided with the former Singaporean leader's death said on  Starr 103.5fm.
Lee Kuan Yew's death:
Lee Kuan Yew, the statesman who transformed Singapore from a small port city into a wealthy global hub died Monday at the age of 91, according to the BBC.
The city-state's prime minister for 31 years, he was widely respected as the architect of Singapore's prosperity.
But he was criticised for his iron grip on power. Under him freedom of speech was tightly restricted and political opponents were targeted by the courts.
A state funeral will be held on 29 March, after a week of mourning.
In an emotional televised address, his son Prime Minister Lee Hsien Loong paid tribute to him.
"He fought for our independence, built a nation where there was none, and made us proud to be Singaporeans. We won't see another man like him."
Mr Lee oversaw Singapore's independence from Britain and separation from Malaysia. His death was announced early on Monday. He had been in hospital for several weeks with pneumonia and was on life support.
UN Secretary General Ban Ki-moon said he was "deeply saddened" by Mr Lee's death. US President Barack Obama described him as a "giant of history". The Chinese foreign ministry called him "a uniquely influential statesman in Asia".
Kwame Nkrumah's reign and ousting:
Kwame Nkrumah, Ghana's first President Kwame Nkrumah, led Ghana and colonial predecessor state, the Gold Coast, from 1951 to 1966.
He became the first Prime Minister of the Gold Coast in 1951, and led it to independence as Ghana in 1957, becoming the new country's first Prime Minister and subsequently first President after the gold-rich West African country became a republic in 1960.
Nkrumah, a strong pan-Africanist who was compared to Lenin was toppled in 1966 in a military coup while on a state visit in Hanoi, Vietnam and China. He went into exile in Guinea, Conakry after his overthrow and died at the age of 62 in 1972.
Like Lee Kuan Yew, Nkrumah was seen as a dictator during his reign. The two late leaders had their countries' development at heart and were determined to step on toes for the good of the country.
Lee Kuan Yew visited Ghana during Nkrumah's term as President.