Afia Kobi Nursing and Midwifery Training School not accredited - NAB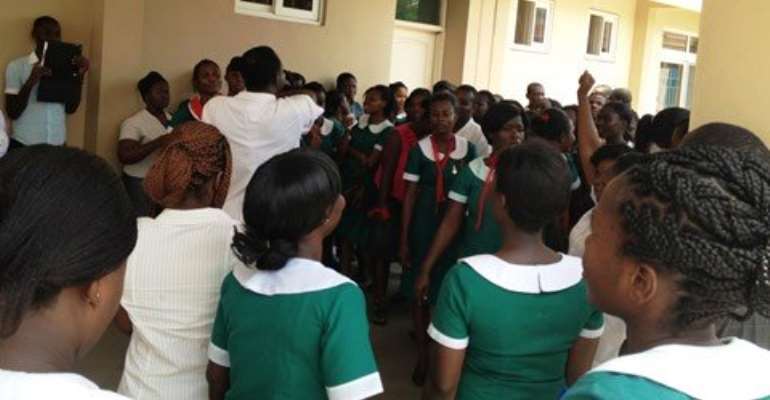 The National Accreditation Board and the Nurses and Midwives Council have confirmed that the Afia Kobi Nursing and Midwifery Training School in Kumasi has been operating close to two years without accreditation.
In January this year the Nurses and Midwifery Council issued a public notice warning the general public against enrolling at the school.
Named after the Asantehemaa, the school located at Tafo Nhyieaso in Kumasi has over four hundred students who are yet to graduate.
Public Relations Officer for the Nurses and Midwives Council, Eric Ayittey told Luv News' Erastus Asare Donkor although the council has warned the general public, the council does not have powers to close down the school.
Regional Director
Aside from the accreditation issue, some female students of the school, have been recounting incidents where the proprietor, Samuel Owusu Ababio has sexually been molesting them.
They alleged that Samuel Owusu Ababio has on several occasions tried to have sex with them at the corridor of the school's bath-house and in the classroom.
But the proprietor has vehemently denied the allegations.
However, some students said they have even reported cases of physical assault involving him to the Tafo Pankrono Police Division.
Samuel Owusu Ababio was arrested by the police for assaulting Erastus Asare Donkor yesterday while investigating the allegations.