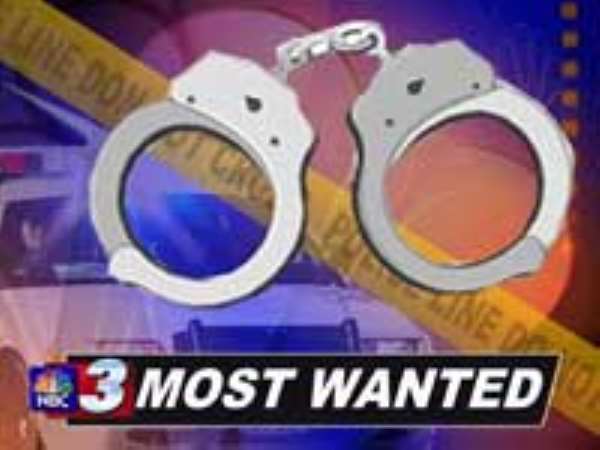 ... Ghanaian girl is toast of criminal underworld ODDS are that if she is spotted by the roadside looking for a taxi she is unlikely to be offered a ride by a typical deputy Minister, but the more adventurous Romeo who latches on to her will end up on the wrong side of the bank manager's table. At 21, Miss Sandra Asare has hit the top league of criminal elements to make it to the median range of 'most wanted' fraudsters in Europe.
The United Kingdom Police recently revealed the picture of Sandra in a special programme dedicated to crime, called Crime Watch, on BBC TV, watched by millions of people across the UK and Europe.
The programme appealed to the general public and all those who know the whereabouts of Sandra to call the attention of the Police.
Sandra is believed to be part of a gang who defrauded a company out of half a million pounds.
The report noted that 'She is probably living in Hounslow, South West London and has connections in Manchester'.
Her picture showing her as a diminutive lady was splashed on the TV screens to make it easier for the public to identify and shop her in to the police.
The picture did not reveal a pierced nose, but police insist that she sports a pierced nose and speaks with a Ghanaian accent.
The report also added that she lives extravagantly, dresses in designer clothes and drives a black BMW. Crack Scotland Yard Police crime-busters are fast on the fast heels of Sandra, a British-born Ghanaian, who is believed to be a hard-core member of a dreaded criminal gang operating in the United Kingdom.
Police will not give more details of the fraud neither were they prepared to mention the name of the company involved, except to reiterate their call on the public to assist the law enforcement agency to apprehend her.
"Sandra can run but she can't hide, we are appealing to you all, especially those who know where she is, to come forward or call us", says a Crime Watch official, who is working for the British Police.
It is being speculated that Sandra could be cooling her heels somewhere in Ghana, enjoying her booty. A few Ghanaians, who watched the programme, were full of admiration for Sandra for pulling off what the Nigerians are famous for.
Nigerians scorn Ghanaians here as timid and not adventurous. Others were sympathetic with her parents who may be pining away at the shame and suffering that she has brought on them.