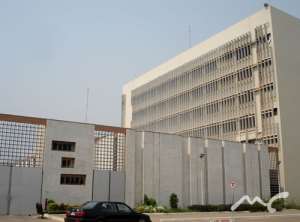 In a crisis-ridden economy like ours where businesses are suffocating as a result of low productivity largely borne out of these unprecedented power outages, one would have expected the mother of all financial institutions, the Bank of Ghana, to play its oversight role effectively. However, happenings in the financial world steeply contrast the otherwise policing role the bankers' bank (Bank of Ghana) is expected to play.
Zeroing in on the Brong Ahafo region, the unorthodox methods and practices of some financial establishments are having telling effects on known and established banks and micro-finance institutions. These financial services are enticing both customers and prospective ones of known banks with juicy rates of interests if they deposit their monies with them.
DKM Financial Services, hitherto, offered customers a whooping 100% rate of interest within two months of savings. As we speak, all one needs to do is to save your money with them, you would automatically be rewarded with a 50% interest on your savings in just two months.
Care for Humanity International, another financial service operating in the region, has taken banking to another level with its abnormal operations. This entity gives customers the super-normal interest rate of 70% on savings maturing for just two months.
Another financial service provider, Little Drops Financial Services, also indulges in acts which, if not checked, would spell doom for the region. This institution just asks prospective customers to dump a mere ¢450 into their accounts for five months, after which they would be given ¢5,000.00 with flexible terms of repayment.
One effect of these developments is the fact that farmers in most of the places in the region have stopped farming and invested their monies in these banks. This portends a rather disastrous consequence on the country's already-battered agricultural sector.
The nagging questions plaguing our minds are the following;
1. What types of investments yield such outrageous returns within these two and five months?
2. Which groups of people own these financial services?
3. Why is the Bank of Ghana silent on these developments?
We have Pyram as a guide in matters relating to financial institutions offering incredible returns on investments made with them, but the opposite seems to have overwhelmingly engulfed us.
Customers with rural banks, the GCB Bank, Agricultural Development Bank and other known banks operating in Brong Ahafo have been withdrawing their savings so as to save with the afore-discussed financial outfits. This is having a toll on the banks in the region, and the sooner the Bank of Ghana wakes up to intervene, the better for the banking sector in the region and the country in its entirety.
In effect, due to the unfair business practices of DKM and its siblings, the banking sector in the Brong Ahafo is on its knees, begging to collapse within the shortest possible time if the Bank of Ghana fails to regulate their activities in line with best practices.
P.K. SARPONG 0205667121