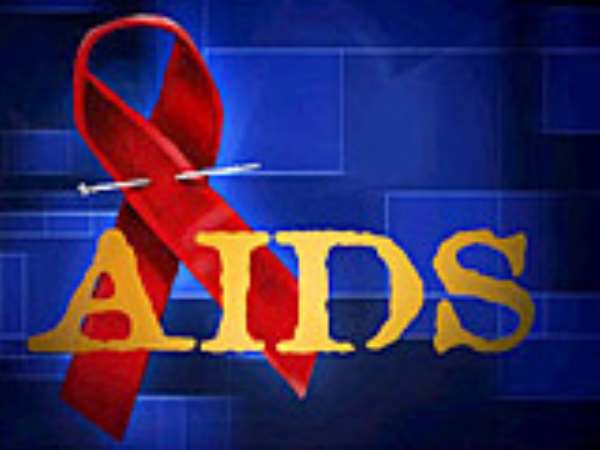 Juaben (Ash), Aug 7, GNA - The Juaben Government Hospital in the Ashanti Region recorded a total number of 563 HIV/AIDS cases through blood donation between the years 1999 and 2003.
Mr Douglas Acheampong, Ejisu-Juaben District Disease Control Officer (DDCO) of the Ghana Health Service, who disclosed this at Juaben on Friday, expressed regret that as many as 453 of the cases were people within the economically active age group of 15-44 years.
He was speaking at a quiz competition organised by the Accra-Tema branch of the Juaben Youth Association (JYA), for pupils of junior secondary schools in the town to educate them on the dangers of the HIV/AIDS pandemic.
He cautioned that if the trend of the spread of the disease in the district were not contained it would deprive the area of the invaluable services of the youth.
The DDCO advised the pupils to refrain from indulging in pre-marital sex and instead stick to their books in order to attain high academic standards.
Mr Akwasi Osei-Adjei, MP for the area, said Parliament would soon come out with a law preventing the elderly from engaging minors in the purchase and sale of alcoholic drinks and cigarettes. Mr Osei-Adjei who is also the Deputy Minister of Foreign Affairs, charged District Assemblies to enact by-laws to protect children against smoking and substance abuse.
He blamed the habit of smoking among the youth on some parents who intentionally sent children to buy cigarettes.
The MP promised an amount of 1.5 million cedis to the Queen-Mother of Juaben, Nana Akosua Akyaamaa and the JYA for educational programmes on the disease.
Mr Dan Asiama Appiagyei-Danka, Secretary of the Association, stressed the determination of the Association to assist traditional authorities in the district to ensure virtues and good morals among the youth.
The Association, Mr Appiagyei-Danka said, was also offering financial assistance to needy, but brilliant pupils in the area, to enable them to attain their educational goals. 07 Aug 04