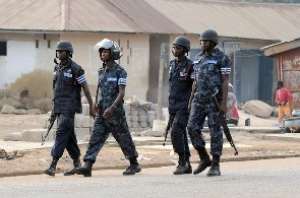 The Dodowa township in Accra has been thrown into a state of pandemonium after a bird reportedly turned into a human being.
An eyewitness who spoke to Citi News disclosed that "around 6am today, a security man shot at a bird using a catapult."
"The bird, he said, fell to the ground and transformed into a human being," he added.
The man, reported to be in his early thirties, was then sent to the Dodowa Police Station.
The situation has attracted hundreds of people in the town to the Dodowa Divisional Police Station where the suspected "transformed man" has been detained.
"The watchman catapulted a bird on a high tension pole, the bird fell down and turned into a human being. So they brought the human being to the Dodowa Police station," he said.