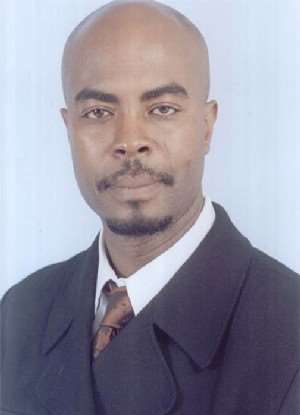 GHANAIAN PRESIDENTIAL CANDIDATE RESPONDS TO REPORT OF FAA BAN ON GHANA AIRWAYS
Says Problem Tip of Iceberg
(New York, NY—July 29, 2004) Ramon Osei Akoto, an independent candidate for president of Ghana, in New York City to meet with businesses and government officials, responded to news reports announcing a Federal Aviation Administration order preventing Ghana Airways planes from landing in the U.S. until investigators resolve serious questions surrounding the safety of its aircraft.
"It's an embarrassment," said Akoto. "The problems at Ghana Airways are nothing new. These safety and licensing violations are only the tip of the iceberg. Corruption, mismanagement of resources and incompetent management are the underpinnings of the airline's problems."
"I built the company's first website and management refused to include the ability to pay airfares by credit card," Akoto continued. "At the Madison Avenue office, I witnessed a manager running off to court to pay a fine because the airline had repeatedly not supplied a manifest. It doesn't take a rocket scientist to figure out that cash only payments and no manifest, makes it difficult to reconcile the revenue."
Akoto, an African, came to the U.S. to attend college and has lived here for 25 years. He received his master's degree in Interactive Telecommunications from New York University and later worked as a research scientist at NYU's Center for Advanced Digital Multimedia.
Similar to Illinois State Senator Barack Obama, Akoto represents a new wave in African leaders. He is a second generation leader with business and leadership skills honed in the United States. Akoto is poised to take Ghana to the next level and bring it into the 21st Century. His first priority is to rid the country of corruption, bribery and fraud. This is a necessary step to create an environment conducive to business growth and expansion, critical to creating jobs, reducing poverty and moving more people into the middle class.