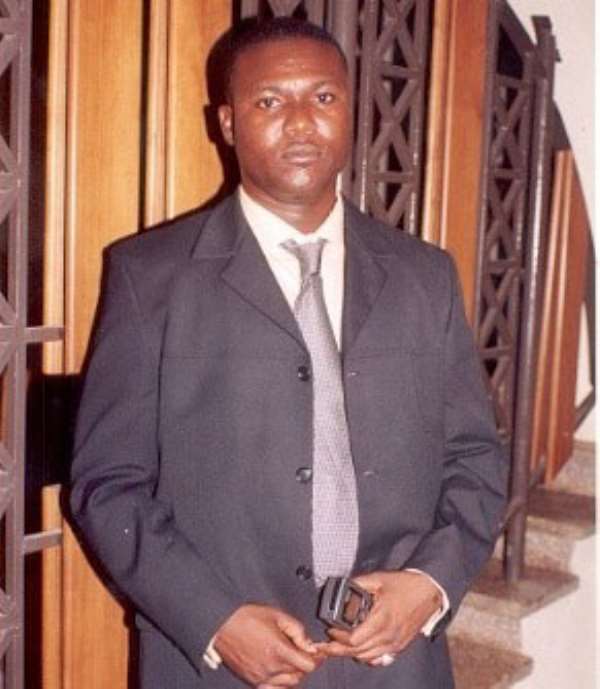 FIRST FM STATION IN GHANA TO BROADCAST MORE THAN 14HRS A DAY LIVE ON THE INTERNET)
A Sunyani-based Radio Station, Space 87.7 FM has become the first Radio Station in Ghana to broadcast Live on the internet.
Owned by two vissionaries, Ransford Antwi (pictured) and Frank Hall Osei-Bonsu, who incidentally are cousins, Space Fm has grown to become one of the most reliable source of information, music, among other things, not only to the people of Brong Ahafo Region, but Radio Listeners around the globe.
"The station, which has been nicknamed the HI-TECH station, has relied on Information Technology to outwit its competitors and no wonder they keep performing wonders in the Radio industry. Space Fm was taken serious when they launched their website www.myspacefm.com and together with ghanaweb, have served Ghanaians abroad with reliable source of information.
From the Brong Ahafo Regional Capital, Space Fm, keeps dazzling listeners with good music, coupled with excellent programming, most of which are done in Akan.
The Management of the station needs a lot of commendation for their high sense of innovation, making sure that their geographical location does not in anyway affect their vision to operate globally.
--