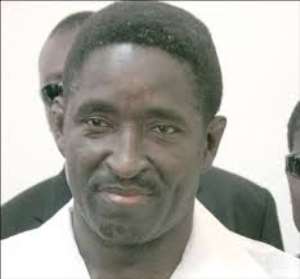 A former Deputy Interior Minister, Captain Nkrabea Effah-Darteh (Rtd) has said he is not stunned that a recruitment fraud of this huge magnitude has rocked the police service.
He said the scam was bound to happen due to the way the police service handled its recruitment processes.
Speaking on Adom Fm's 'Dwaso Nsem', the former flagbearer aspirant said  the police service, unlike their other security counterparts, do not make the dates of their recruitment known to the public but people are seen in the service constantly.
They are the only security institution that does not make their recruitment available to the general public, he added.
Director of Human Resources at the Ghana Police Service COP Patrick Timbillah has been fingered in the recent police recruitment scandal that hit the country last two weeks.
He was subsequently put under house arrest for his involvement in the scam that sent hundreds of hopeful young men and women to various police training academies across the country.
A house arrest decision which was later rescinded in what officials of the service say was illegal.
Although the house arrest has been withdrawn, COP Timbillah is still on interdiction, thus cannot act in the name of the service until investigations into the situation is concluded.
But Captain Effah-Darteh said the only way issues of such nature can be prevented in the police service is for increased transparency in the recruitment process.
This in his view will prevent the recruitment of unscrupulous and incompetent persons into the service and tarnish its image.
With the advent of technology, people can easily forge the signature and letter heads of institutions so making recruitment known to the public is the best way to deal with problems of such nature, he added.
He advised the service to announce to the general public anytime it is ready to recruit people into the service.
  Story by Ghana | Myjoyonline.com | Naa Sakwaba Akwa | [email protected]