Parliament hints of independent investigations into Police recruitment scandal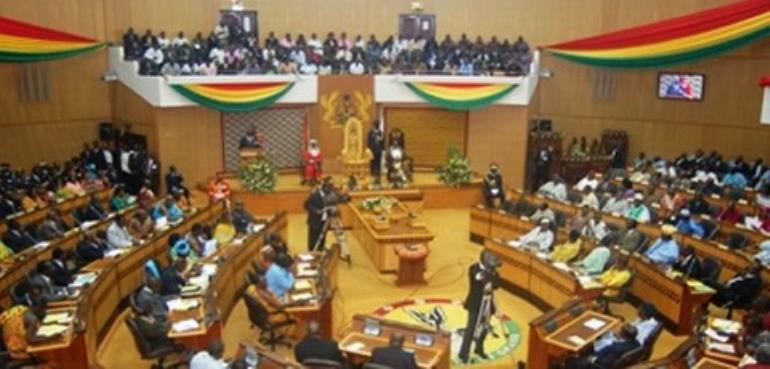 Chairman of Parliament's Defence and Interior Committee Fritz Baffour has revealed that an independent investigation team will take over the probe into the recruitment scandal that hit the police service last week.
Already the Police director of Human resources, COP Patrick Timbilla has been interdicted and is under house arrest for his alleged role in the scandal.
The Police are also holding some individuals believed to have played various roles in the scam.
Chairman of the committee, Fritz Baffour tells JoyNews his committee's meeting with the Inspector General of Police and the Interior minister resolved to bring about reforms in the Police recruitment exercise after the investigations.
Fritz Baffour
He stated that Parliament wants "closure" on this because it has "hurt the police service badly". He explained that the intent was not to truncate the pre-existing investigation but added that maybe setting up a committee would be the way to go. 
Mr Baffour added that although this is a "setback for the police, it is also a ground for reform of some of the procedures of police recruitment and police operations in this country".
Listen to Fritz Baffour below:
The Police administration in a statement issued says it will leave no stone unturned in getting to the bottom of this case .
The statement assures that anybody, whether within or outside the Police Service, found culpable, will be made to face the law.
About 200 hopeful recruits last Saturday trooped to police training facilities all over the country in the hopes of joining the police service. The 'recruits' had in their possession fake admission letters stating the time and date for their arrival at the various training campuses. 
The duped individuals were turned away, luggage and all but not without sparking public and police interest in the matter. 
COP Timbillah decried the increasing rate of recruitment fraud in the country and reminded the general public of the ongoing education through the various media. 
He announced the set up of the Special Investigation Taskforce, promising that the police would get to the bottom of the matter, adding that the police would treat the victims of the fraud as suspects to serve as a deterrent to future victims. 
In a surprising turn of events, it is this very Taskforce which has implicated him and resulted in his house arrest.  Story by Ghana | Myjoyonline | Edwin Appiah | [email protected]