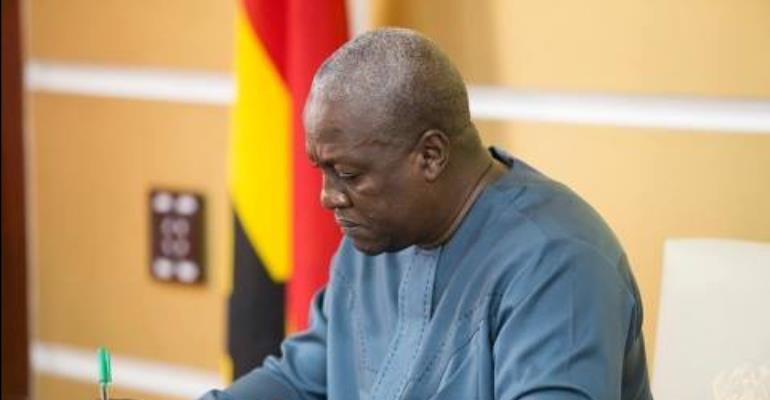 Dear [email protected],
Congratulations for coming so far.
When your Founders brought you to being 58 years ago, you took destiny
into your own hand, facing only forward.
With the kind of optimism I saw on your father, Nkrumah's face that
day at the Polo Ground, I thought you would have been indeed a true
independent child by now. But it appears you are only politically
free.
There is this raging motion that you can't ever cut your umbilical
cord from your colonial masters. I will be the principal speaker
against the motion.
I believe if you had emancipated yourself from mental slavery for
long, by now you would had been on the brighter side of history.
I don't know what they did to you before leaving but I'm force to
believe that your colonial masters have done to you what Willie Lynch
did to his slaves.
You asked what was that?
Willie Lynch was a vicious slave owner
in the West lndies. As at the time other slave masters were having
problem "taming" their slaves, he was well known for effectively
controlling his.
Oneday, the slave masters in the colony of Virginia, faced with same
problem sent for Mr. Lynch to teach them his methods.
(The word ''lynching'' came from his last name.)
His methods were very simple, but diabolical.
"Keep the slaves physically strong
but psychologically weak," he said, "let them keep their bodies, but
you take their minds. By so doing, you will make them dependent on
you, the slave masters."
[email protected], I'm afraid, your colonial masters have achieved this.
The best thing now is to find, take back and keep your righteous mind
and start thinking to be self-reliance.
I must however need appreciate the peace you have ensured for all
long. The theme: "Achieving Transformation through National Unity" is
much appropriate especially as you are currently greeted each day with
news of religious discriminations in schools & workplaces.
One root cause of your peace is the religious tolerance and that is
why all efforts must be used to resolve this issue amicably. I wish
your brainchild, the National Peace Council, all the best as they try
finding means to rest down this case raising its ugly head.
Thank you.
Divine K. Kpe