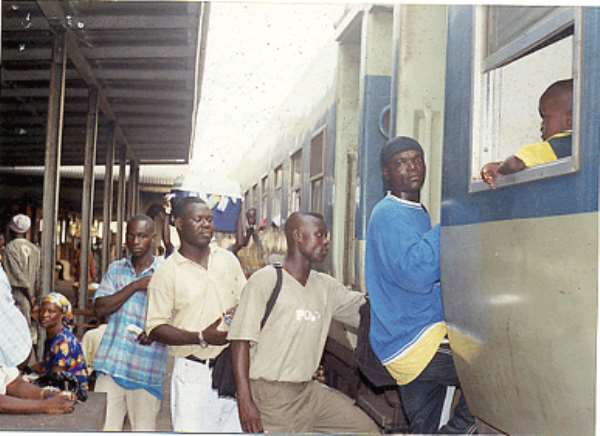 Spoornet Kmmrmb Consortium of South Africa has won the bid to take over the management of the Ghana Railway Company (GRC),as well as rehabilitate the rail lines in the country.
It beat United Rail of UK, one of the two companies which were shortlisted for a competitive bidding process, a couple of months ago.Sources close to the Divestiture Implementation Committee (DIC) said the South African company won the bid based on its financial proposals.
Spoornet would make available $16 million in monthly instalments over a 20-year period. United Rail, on the other hand, presented in its proposal an amount of $600,000 which would have also been paid over the same period.
Following the approval, the sources said the company would be engaged in an intense negotiations where due diligence would be done.The source said although the South African company emerged the overall favourite, the final decision lies with Cabinet.
Should the final approval come, Spoornet would be the first South African company to undertake a major project which is expected to drastically improve the transportation system in the country.
Ghana's railways has, over the years, not seen any major investment and that has, badly affected rail transportation in the country.When contacted, the Minister of Ports, Harbours and Railways, Professor Christopher Ameyaw-Akumfi, confirmed Spoornet as the winner, adding that it was left to Cabinet to give its final approval.
Analysts have described the rehabilitation of the country's rail lines as long overdue and, therefore, welcomed the news.They are of the belief that due diligence will be exercised during the negotiations to ensure value for money.