Minister inaugurates working group to develop Lands Bill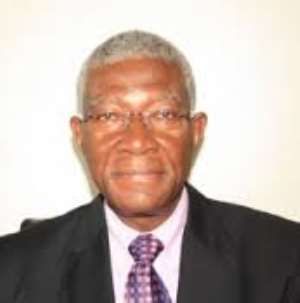 Accra, Feb. 20, GNA - Nii Osah Mills, the Minister of Lands and Natural Resources, on Friday inaugurated a 17-member special working group to oversee and guide the development of a Lands Bill and associated legislative instruments.
The working group forms part of the Lands Administration Project which focuses on facilitating access to land, ensuring security of title to land and enhancing institutional capacity for efficient and effective land administration.
Nii Mills said for the past 13 years, Government had been grappling with the drafting and passage of a Lands Bill to consolidate and update the legal framework for an efficient, transparent and sustainable land administration in the country.
He said the only way to ensure viable land administration was to reinforce the policy, legal and regulatory framework.
He recalled that about 166 pieces of legislation, including subsidiary ones that served as the legal framework for land administration in Ghana were variously described as overlapping, conflicting, inadequate and outmoded.
He said the process of crafting the Lands Bill to rationalise the legislations had been a difficult one, describing it as 'tortuous, daunting, fleeting and illusive'.
'At various times issues of land administration rules, land acquisition and compensation, land use planning, stool land administration and surveying and mapping have been proposed to stand alone as separate laws,' he said.
Nii Mills said: 'Land constitutes the bedrock of almost all our developmental programmes…therefore we do not have the luxury of retaining the current seemingly chaotic state of legal and regulatory framework.'
He said there was, therefore, the urgent need to engage in reforms to harness the potentials in land to support national development.
However, he stated that the Ministry was not seeking to undertake any 'radical land reform measures,' rather it was looking at restructuring land administration procedures, process and institutions to guarantee efficiency, effectiveness and transparency.
He urged the working group to guide the consultants to be mindful of the Ministry's land administration reform policy direction.
'Take into consideration Ghana's peculiar land tenure and land administration systems and be mindful of global trends and international best practices, particularly the framework and guidelines on land policy in Africa initiated by the African Union,' he said.
Nii Mills hinted that the Land Use and Spatial Planning Bill had made significant progress and was about to be presented to Cabinet in the next two weeks.
Professor Samuel K.B. Asante, Chief of Asokore Mampong Traditional Area, and Chairman of the working group, expressed happiness that the group constituted experts in varied fields.
He said the expertise and experience of the members would be employed to develop a comprehensive land legislative framework to ensure proper land administration in the country.
He expressed concern over the whole-sale of tracts of land to foreign investors and said there was the need to have a policy pronouncement from Government to reverse the trend.
GNA EN-GB X-NONE X-NONE