Judge calls for political will to enforce corruption laws in Africa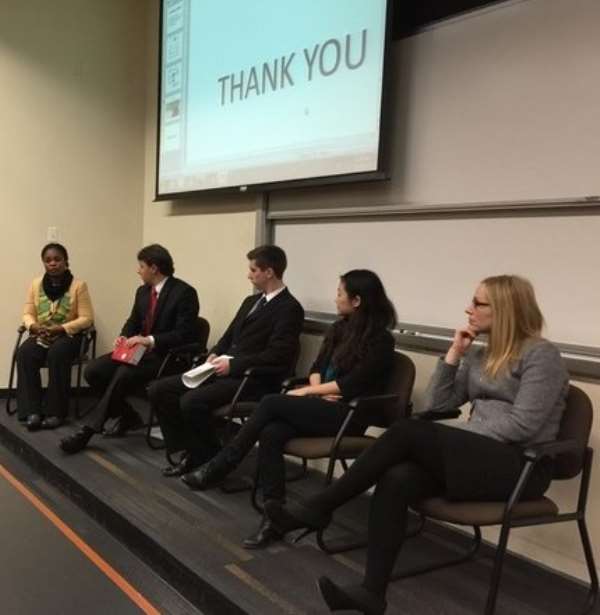 A court Magistrate in Accra, Mavis Kwainoe, has called for the enforcement of existing legislations on corruption to combat the canker in Africa.
Speaking at a panel discussion on comparative approaches to combating corruption at the GeorgeWashington University Law School in Washington, D.C, Judge Kwainoe noted that although most African States had enacted legislations criminalizing corrupt acts, several gaps exist between the law and enforcement, which has rendered the fight against corruption ineffective.
She identified lack of political will as the underlying cause of the canker, and therefore called for the strengthening of enforcement measures to address the gaps.
In addition to enforcing existing legislations, Magistrate Kwainoe, a Thomas Buergenthal Scholar,  also suggested the concurrent use of non-legal measures, including sustained public education, providing protection for whistleblowers, and assuring a free and responsible media, to complement the enforcement measures.
Commenting on Judge Kwainoe's presentation, Associate Dean of GW Law, Susan Karamanian, said that "Judge Mavis Kwainoe gave the GW Law audience important insights into one of Africa's greatest problems on corruption. She addressed legal, social and cultural aspects of the problem and assessed shortcomings in the enforcement regime.  Her experience as a judge in Ghana and her extensive understanding of Africa, in general, contributed immensely to the subject."
Other members of the panel were from France, US, China, and UK.