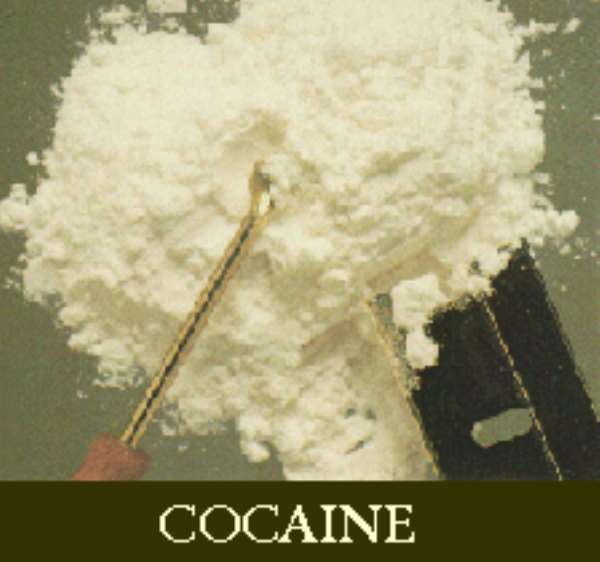 Accra, July 29, GNA - Mohammed Ibrahim Kamil one of the accused persons in the 588.33-kilogram cocaine case on Thursday told a High Court in Accra that he did not transport boxes of cocaine to the house of Kevin Gorman, another accused person.
Kamil, a car dealer, denied that he conspired with five other accused persons to import the 588.33 kilograms of cocaine. He further denied the charge of possessing narcotic drugs. Kamil was opening his defence in the case in which he and Kevin Gorman, 59, an American, Alan Hodson, 45, David Logan 43, Frank Lavelrick, 43, all British and 45-year-old Sven Herb, a German, have been charged with conspiracy and possessing narcotic drugs without lawful authority.
Gorman, Hodson and Lavelrick are additionally charged for importing narcotic drugs without licence from the Ministry of Health. Gorman is also charged with using his property for a narcotic offence.
They have all pleaded not guilty to the charges. Kamil led by his Counsel Mr Ellis Owusu-Fordjour said he did not go to Captain's Lodge at Prampram on December to ask Tetteh Kofi and David Awule, both Prosecution Witnesses, to assist him to offload boxes containing cocaine.
He said he met Tetteh Kofi at Captain's Lodge on December 7, 2003 when he held a party for his girlfriend.
He said he first chose Labadi Hotel for the party but was informed that the venue had been fully booked. He, therefore, accepted a proposal by one of the staff of Labadi Hotel to hold it at Captain's Lodge. He said on January 25, he was in his brother's house when Major Abu Braimah, Deputy Executive Secretary of the Narcotics Control Board, arrested him.
He said his house was searched but no cocaine was found. His two mobile phones and 17,000 dollars were also seized.
Kamil said he was taken to an office at AFGO at the Airport where he was interrogated about his relationship with Gorman.
"I told them Gorman was my brother in-law and I had played a role when he married my cousin Aisha," he said.
Kamil said on January 6, 2004 Detective Sergeant Owusu took his statement after indicating to him that he was being charged for conspiring with Gorman.
Counsel: Tell the Court where you were on December 31, 2003. Kamil: I was in my house at B7, Community 11 Tema. Counsel: Did you travel outside Tema? Kamil: No my Lord.
Under cross-examination by Mr Anthony Gyambiby, Chief state Attorney, Kamil admitted visiting Gorman on December 30, 2003 but denied taking various currencies from him.
He said Gorman asked him to give him a car but he could not do so because he did not have any.
Prosecutor: Did Gorman tell you what he was going to use the car for?
Kamil: I did not ask why he needed the car.
Prosecutor: I put it you that you went to Gorman's house with your four-wheel drive Chevrolet car and deposited the consignment in Gorman's house.
Kamil: I went there with my car but did not deposit any boxes of cocaine.
Kamil denied that he deposited the boxes of cocaine in two consignments.
Prosecutor: You delivered the first consignment with Herb? Kamil: It is not true.
Prosecutor: I put it you that you deposited the second consignment alone.
Kamil: My Lord, it is not true.
When Kamil was asked where he his car was, he said he had sold it to one George at 13,000 dollars but did not have receipt on that. Kamil denied that he had been visiting Captain's Lodge and that was why Tetteh Kofi, a watchman of the Lodge and a witness, could make him out.
He said he met Tetteh Kofi once at Captain's Lodge and later at the NACOB office and the Court.
The case was adjourned to August 10 at the instance of Prosecution.