Gas field projects in Ghana to delay if oil prices keep dropping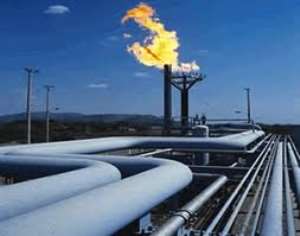 The Ghana Energy Commission has observed completion of indigenous gas field projects would delay if global oil prices keep dropping.
The country is expecting indigenous gas from the TEN fields in 2016 and the Sankofa field in 2017. These projects will boost the country's oil and gas production when completed.
However, Executive Secretary of the Energy Commission, Dr. Alfred Ofosu Ahenkorah, says the country should hope for a reverse in the current drop in oil prices and expect the average price pushed to at least $80 per barrel.
Oil prices have dropped more than 50percent in recent times, currently trading at less than $50 per barrel.
Dr. Ahenkorah explained that "the economics of both projects were based on an average oil price of $80 per barrel", hence developers may need to revise their appraisals.
The Tweneboa-Enyenra-Ntomme (TEN) fields are located in the Deepwater Tano licence which covers an area of more than 800 sq km, and lies around 20km west of Tullow's Jubilee field.
The Sankofa-Gye-Nyame gas fields have an estimated reserve of 1.15 trillion cubic feet.
Story by Kofi Adu Domfeh